Working together with SEND young people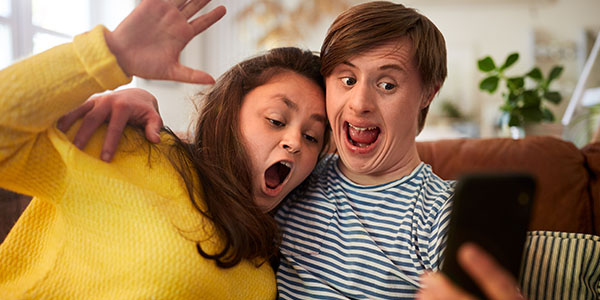 The SEND information hub provides young people (16 to 25 years) and their families to find support and advice to prepare them for adulthood.
Information for you made by you
We want to give you (young people) who have special educational needs and/ or disabilities (SEND) suitable, timely and supportive information to help you prepare for adulthood. To do this, we must:
listen to your views and opinions
find out what information you want on the website
use the SEND information hub to raise your aspirations
share what helps you to achieve your full potential in adulthood.
Projects you're helping us with
We want you to engage, participate and co-produce with us. We are committed to making sure our projects will be easily understandable for all.
Past projects you've helped with
You've already helped us shape our service for the better, and we want to say thank you. Here's how you've helped us and other young people so far:
Alongside our partners, we worked with you to create the preparation for adulthood (PfA) core standards.
The standards are there to provide guidance for your education settings to support you and your family when you move into adulthood.
You helped us to create the SEND co-production charter.
The charter is available to support everyone, no matter what their age or disability. We wanted to be able to work with you as equal partners, communicating and listening in a respectful manner to achieve the best possible outcome for you and children with SEND.
The charter is split into five messages:
collaboration
accountability
ambition
communication
inclusivity.
In 2019 to 2020, we spoke with 209 young people who took part in 14 activities. From the activities we found out you prefer:
What you told us
What we've done
We want you to talk to us, we do not want to keep filling out surveys.
We are now taking part in more engagement activities. You can come and speak to us either individually or in groups.
You should be greener, use less paper and be more environmentally friendly.

We have reduced our use of paper. We are using social media more to talk to you, your families and schools.

You can also interact with us virtually through Teams or Zoom and take part in discussions or activities online.

We want our voice to be heard in our education health and care (EHC) plans.

We want you to let us have our say about decisions of our lives.
You have helped in the new design of the Section A of the young people's profile in EHC plans.

This will help young people in the future have their voice heard.
To help support our engagement and communication with you, you wanted a role that would help to build that bridge.
In partnership with the NHS a new role was created to promote youth participation for the next 2 years.
Working with the National Development Team for Inclusion and with support from you, we have developed our preparation for adulthood section.
The preparation for adulthood section provides you with support with:
your education choices
future employment
getting involved in your local community
living independently
money management
how to find new friends, understanding relationships
your sexual identity
your health.
In 2021 through social media and our newsletter, we requested for your input to come up with a new name and logo for our Disabled Children's Service 16+ team.
A new logo was created by Alfie Jell, and our team are now called Strengthening Independence.
We wanted to find out what young people thought about our education, health and care (EHC) plan letters. Young people from special schools and mainstream colleges told us that they were:
"Difficult to understand"
"Wordy and too formal"
"Structure of letter quite confusing".
We have therefore created a new easy read template of the EHC plan letter, which you've told us:
"I like it because it's simpler"
"It's got pictures, so it makes it easier to understand"
"I understood it all".
Our new templates will be rolled out from September 2022.
Watch our animated video to learn how we worked with young people.
Get involved in future changes
There are a number of ways in which you can help us shape and improve our service for generations to come.
You can leave feedback about our SEND information hub (local offer) by:
selecting one of the smiley faces at the bottom of our web pages.
emailing yourvoice2@kent.gov.uk. Don't forget to let us know which pages you were looking at, or what information you want us to tell others.
Find out how you can also get involved in council making decisions and how to use your voice in supporting other young people in Kent.
Attend a youth hub
A youth hub provides that safe space for you and your friends. Whether you're looking for support, advice or just wanting to have a laugh and take part in activities there's something for everyone! They have dedicated SEND Youth Workers to support you, you can talk to them about your views on the SEND service or your general life.
You may also want to take part in some of their activities, including:
art
music
singing
Duke of Edinburgh
pool
table tennis
football
day trips.
Whatever your needs they are here to help. If the person best suited to help you isn't available, we can make an appointment for you to meet with them - you might need to fill in a referral form. If you just want a place to 'be', then that is OK too.
Find your local youth hub and see what activities are happening and how you can become involved.