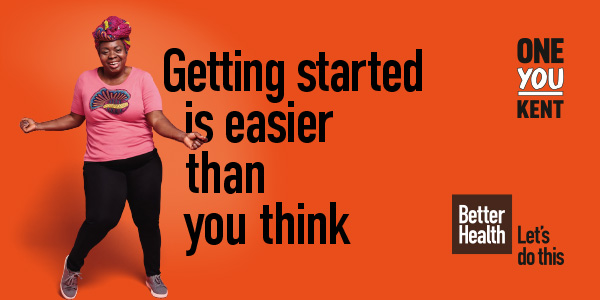 There are lots of reasons to make lifestyle changes, and making simple changes NOW can have a big impact on your health and wellbeing.
At One You Kent we can help boost your motivation or kick-start some lifestyle changes if you would like to lose weight, stop smoking, get more active or reduce your alcohol intake.
Get support from One You Kent
Tell us a bit about yourself and one of our Lifestyle Advisors will contact you about the support available.
Start making changes today
Find out how One You Kent can give you the advice and support you need to take steps towards a healthier lifestyle.
Apps to help make a difference
There are lots of free apps and tools available to download that can help you improve your health and wellbeing and reach your goals.
From finding food swaps, and cutting down on drinking, to weight loss plans and support to stop smoking - discover apps that can help you make a difference.