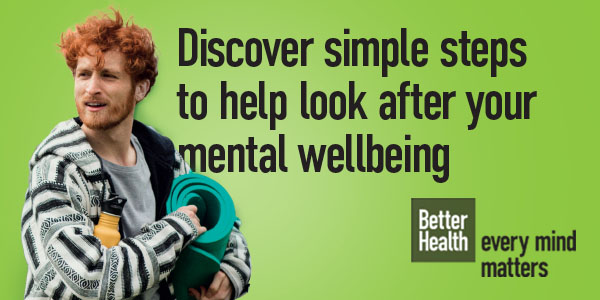 We all need good mental health and wellbeing, it's essential to living happy and healthy lives. It can help us sleep better, feel better, do the things we want to do and have more positive relationships. It can also help us deal with difficult times in the future.
If you're suffering with stress, anxiety, low mood and sleep issues, the Better Health every mind matters website has lots of information to help you take self-care actions, as well as self-care tips for young people.
Your Mind Plan
Try the quick Your Mind Plan quiz to get personalised suggestions now, or find other tips, advice and support to help boost your mental wellbeing.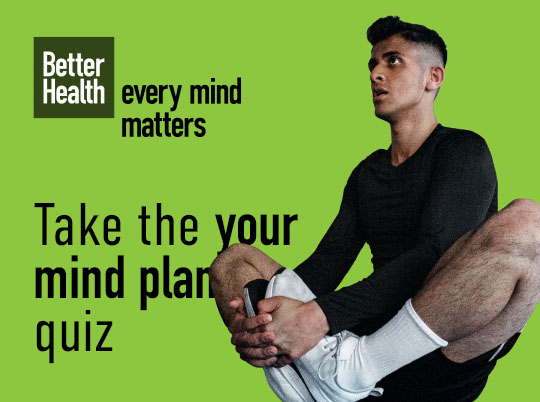 Lift someone out of loneliness
Feeling lonely is something that all of us can experience at any point and it can have a huge impact on our wellbeing. It's important to remember that these feelings can pass and that there are lots of ways we can help each other too.
Go to the Better Health, Every Mind Matters website for ways to help yourself or others who may be feeling lonely, and find support.