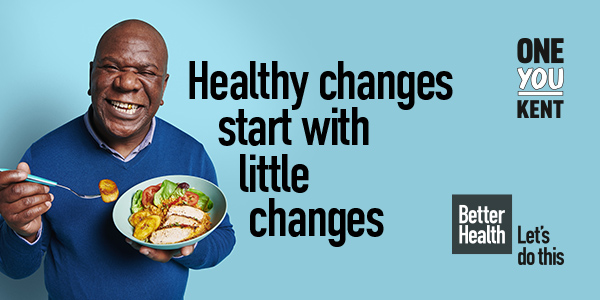 One You Kent weight loss support
If you're overweight, losing just 5% of your weight can reduce the risk of several diseases such as heart disease, colon and breast cancer and type 2 diabetes. It will also, lower your cholesterol and blood pressure, reduce stress on your joints, improve your breathing, reduce fatigue and help you sleep better.
If you're ready to lose weight and improve your health we can help.
One You Kent offers professional and friendly support to help you achieve your weight loss goals with our free 12-week programme. You will be offered weekly support to learn how to manage your weight through healthy eating, physical activity and behaviour change.
This practical and personal approach enables you to lose weight, but also keep it off and be a healthy weight for life. Support is available online or with face-to-face appointments.
Apps to help make a difference
There are lots of free apps and tools that can help you improve your health and wellbeing and reach your goals.
From finding food swaps, and cutting down on drinking, to weight loss plans and easy meals - there is an app to support you. Discover the apps that can help you make a difference.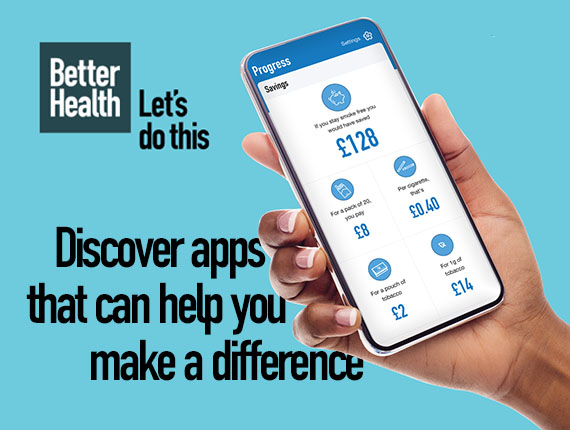 Kickstart your health with 'Better Health'
Healthy changes start with little changes.
To help you lose weight, eat better and move more, Better Health has lots of advice and a range of self-support tools, such as the NHS 12 week diet and exercise plan.