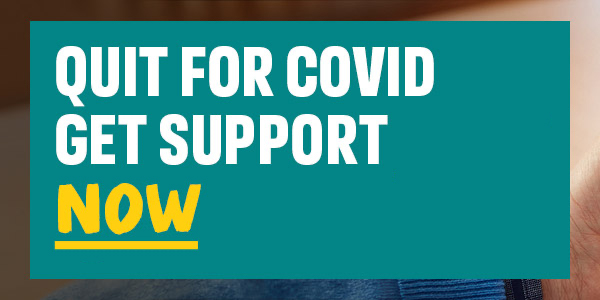 One You Kent support - #QuitforCovid
Join the thousands around the country who are quitting for their health and their families, and #QuitforCovid.
The One You Kent service can support you.
If you are already quitting with our help, our trained advisors will continue to support you by telephone or video call.
If you are thinking about quitting, we can offer telephone or video support. Get started today - fill in a referral form and a friendly advisor will call you to talk through the options in your area.
Pledge to become a smokefree home
We're also encouraging residents to pledge to protect themselves and their children from the dangers of secondhand smoke in the home.
Tips include setting a date for when your house will become smokefree, hold a family meeting to ask everyone for support and set up a place outside for people to smoke.
Get started today - fill in a referral form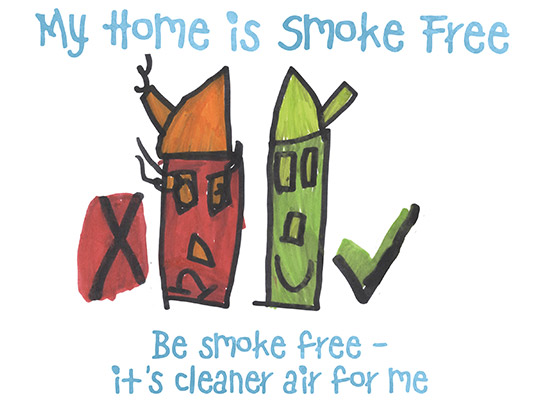 My Quit Route app
The My Quit Route app can help you stop smoking. It will guide and prepare you to set a quit date, and give you the tools and skills to stay smoke free in the long term.
The app will support you at every stage of your quit journey. So get started today and live your life smoke-free!
Get My Quit Route from the App Store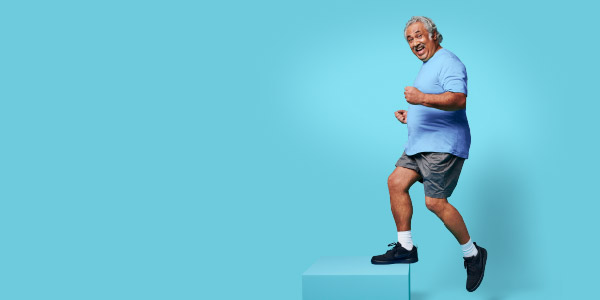 Kickstart your health with 'Better Health'
Healthy changes start with little changes. Whether you want to lose weight, get active or quit smoking, Better Health is here with lots of free tools and support.
You can also find simple ways to lift your mood with Every Mind Matters.
Personal quit plan
You're more likely to stop smoking with the right support.
Answer 3 quick questions to find out the combination that's right for you.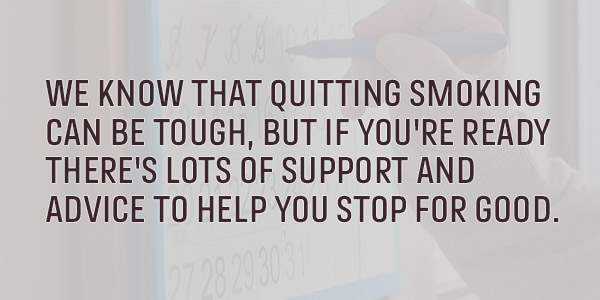 What happens when you quit
If you can stay smoke free for 28 days you're 5 times more likely to quit for good.
No matter how long you've smoked for, quitting can improve your health straight away. Changes begin within 48 hours, just take a look at what happens once you put out that final cigarette.
Success stories
Using quit clubs and support has helped lots of people to stop. Read about what's helped them stop, how their health has improved and the money they've saved.