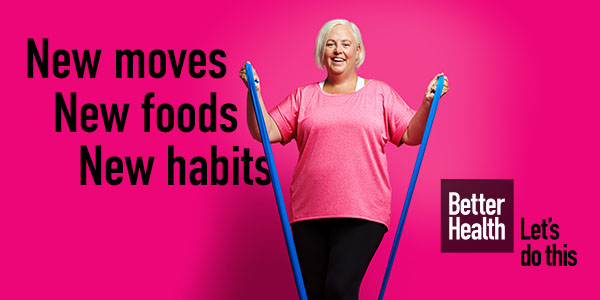 If you want support to boost your motivation or kick-start some lifestyle changes, we can help. We know that small changes can make a big difference.
The free One You lifestyle service can help you take the first steps towards a healthier lifestyle and support you to:
Through confidential, one to one sessions we can help you feel motivated and overcome barriers. We'll help you introduce some lifestyle changes and also signpost you to further support you may need like mental health, debt or housing.
Fill in a referral form and a friendly advisor will call you to talk through the options in your area.
Apps to help make a difference
There are lots of free apps and tools available to download that can help you improve your health and wellbeing and reach your goals.
From finding food swaps, and cutting down on drinking, to weight loss plans and support to stop smoking - there is an app to support you. Discover apps that can help you make a difference.