Looking after your mental health and wellbeing
We understand that COVID-19 (coronavirus) has created uncertainty and anxiety, the constant news can feel overwhelming. We are adjusting to a different way of life, with children off school, many people not working or working from home, as well as not seeing family, friends and colleagues.
This anxiety is natural, and we are all feeling it. Fortunately, there are things that we can do to protect our mental health and to support the wellbeing of our friends and family.
Coronavirus and wellbeing
As part of the Every Mind Matters campaign, the NHS and Public Health England have some useful tips and guides to help us look after ourselves and our families:
Other, more general, information and support is available from:
If you're feeling anxious
With so much change and uncertainty around at the moment it is understandable that you may be feeling a little worried, low, or stressed. These are normal responses to what is, for many, a difficult situation. However, if you are troubled by constant, repetitive thoughts which lead you to feel anxious or overwhelmed, some extra support might be helpful.
There is lots of information on how to manage anxiety on the Every Mind Matters page on anxiety and listen to the NHS mental wellbeing audio guides to help boost your wellbeing.
If you're feeling lonely
Lockdown and the need to self-isolate has meant some people are experiencing loneliness and isolation for the first time, and has also created increased awareness of those already socially isolated and lonely in their day-to-day lives. Read more about how we can support each other and anyone experiencing loneliness.
Wellbeing of children and young people
It's always important that we support the mental health and wellbeing of our children and young people, and perhaps even more so now during this time when their routines and contact with friends have been disrupted so much.
Many of the wellbeing ideas further down this page are suitable for all members of your family.
Or you can get information and advice for supporting the health and wellbeing of your family.
Wellbeing of vulnerable people
Some extremely vulnerable people in the community have been advised to minimise all interactions with other people, known as "shielding". This includes not leaving the house for any reason for at least 12 weeks. The government has provided advice for shielded people, which includes tips and how to look after your wellbeing.
Wellbeing ideas and resources
Perhaps you've done the Every Mind Matters quiz and are wondering how to put their suggestions into action. Or you might just need a bit of local inspiration to help you look after your wellbeing. We've created a handy list of local resources and services to get you started.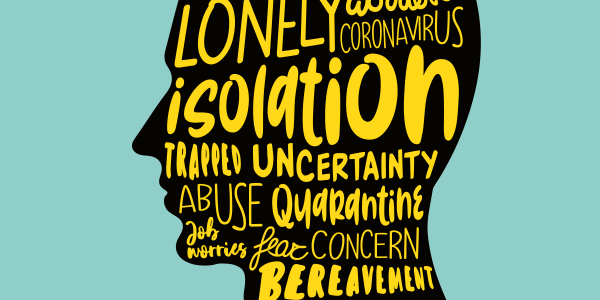 Release the Pressure
We have a highly trained and experienced team at Release the Pressure, available 24/7 to provide free, expert support no matter what you are going through.
If you feel you need help now call 0800 107 0160 or text the word "Kent" to 85258.
Other places you can get urgent support
If you feel unable to cope, or keep yourself safe, and cannot wait to see a doctor, it's important to get mental health support straight away.
Visit the KMPT website for mental health support and contact details.
The Samaritans also continue to support thousands of people you can call them on 116 123 or email jo@samaritans.org.
If you have an existing mental health condition
This is a difficult time for everyone, but it presents additional challenges for people with pre-existing mental health conditions. Mental health charity MIND have lots of information and tips to help you cope.
Share your story with Healthwatch Kent
It's really important we hear how people are coping right now. Healthwatch Kent is an independent organisation that champions the views of patients and social care users across Kent.
Share your feedback about mental health services. Whatever your experiences, challenges or concerns are, we want to hear about them.