Volunteer in libraries and archives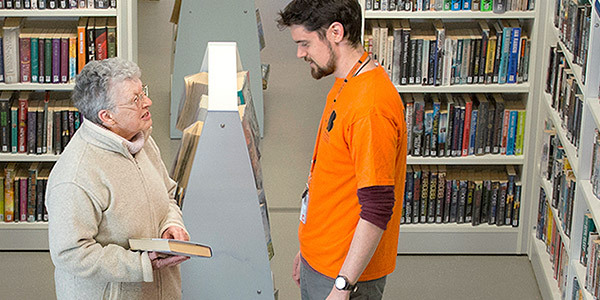 Time2Give offers enjoyable and worthwhile volunteering opportunities across our libraries, as well as at the Kent Archive Service and in some registration offices. There are activities for everyone, whatever your age, experience or the amount of time you are able to give.
Opportunities include:
reading group hosts, including groups for people with mental health issues and audio reading groups for people who are blind or visually impaired
IT Buddies - helping customers who are using library computers
collating and indexing local studies resources
helping staff with activities to encourage family use of libraries, like baby rhyme time or homework clubs
helping to develop resources as a Kent History Champion
assisting with functions and events, including publicity and displays
helping out in practical ways, such as with the library and ceremony gardens
helping people across the community access library services, such as delivering books to customers who are homebound.
For more information: