Baby rhyme time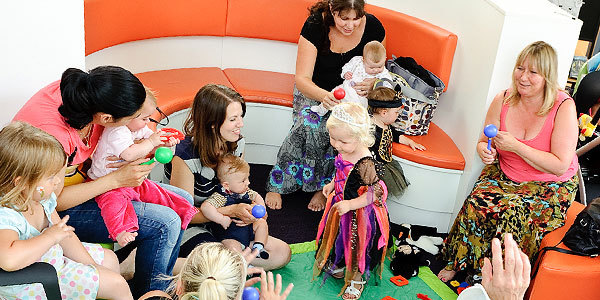 A free, fun and noisy way for under 3s to develop a love of language and a foundation for learning. Each session lasts about 20 minutes and includes the opportunity to join in with nursery rhymes and action songs.
Research shows that these activities can help develop literacy and communication skills in babies and children. If you are unable to attend one of our baby rhyme time sessions, the Words for Life website gives other ideas for similar activities.
You can find our online rhyme time playlist on our YouTube channel.
Find baby rhyme time sessions
Search for the dates, times and details of sessions that are running in libraries near you.