Ask a Kent Librarian
If you need help with research, homework or a library service our librarians are here to answer your questions.
Summer Reading Challenge 2019
This summer children aged 4 to 11 can borrow books, earn stickers and other rewards along the way. They'll also get a certificate and medal after they've read 6 books as part of the Space Race Summer Reading Challenge.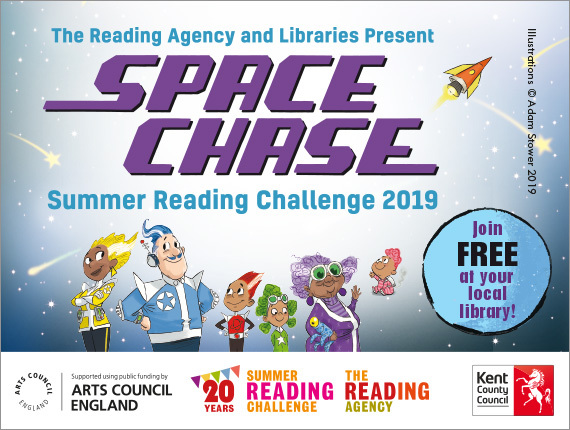 Volunteering opportunities
There are opportunities for volunteers of all ages in libraries, from IT buddies and research, to baby rhyme time and gardening!