Holiday booking guidance and rights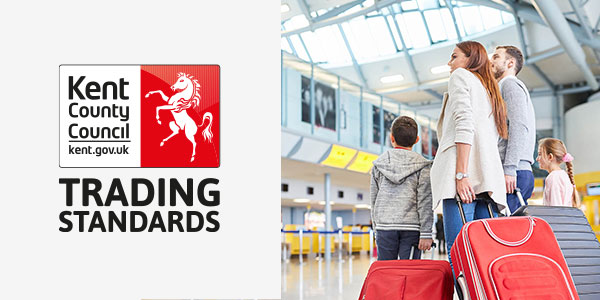 As travel restrictions become more relaxed, more people are booking holidays.
Booking a holiday is an exciting time, but it is important to understand the type of holiday you have booked so you can understand your rights if something goes wrong.
Package Holidays
If you book a package holiday, you will be financially protected under the Package Travel and Linked Travel Arrangement Regulations 2018.
For further advice about the regulation visit ABTA's tips and advice page.
A holiday is classed as a package when a tour operator or agent puts together 2 or more different services for the trip. This could be flights and accommodation, but can include other services as well, like car hire or tickets to attractions.
If your holiday isn't a package
If you book all elements of your holiday separately, for example, booking the flights directly with the airline and the accommodation directly with the hotel operator, you will not be financially protected.
In this case, you would have to deal with each provider individually if there were any problems.
Linked transaction holidays
New rules introduced in 2018 provide some protection if your holiday isn't a package. If elements of the holiday are booked at the same time, for example the hotel and flights are booked at the same time. This is known as a linked transaction and holiday companies are required to inform you whether you have booked a package or linked transaction holiday.
Travelling by plane
Read the government's comprehensive Aviation Passenger Charter which sets out what you need to know about your rights and responsibilities when flying.
Rights if your flight gets cancelled
If your flight is cancelled, you may be able to ask for a refund or an alternative flight.
Airlines are required to provide alternative flights, refreshments and accommodation, depending on the length of the delay. Some companies may ask for you to arrange this yourself and claim the costs back.
For more information visit the Civil Aviation Authority 'Delays and Cancellations' page.
Protect yourself from holiday scams
In the financial year of 2021 to 2022, Action Fraud received over 4,000 reports of holiday and travel related fraud, a dramatic increase of over 120% when compared to the previous financial year.
The total reports amounted to a total loss of over £7 million, with an average loss of £1,868 per victim.
Protect yourself from holiday scams when you book online by following our top tips.
Stay safe online – check the web address is legitimate and has not been altered slightly.
Do your research – ensure the company is credible by looking at more than one review. Customers are likely to post details about negative experiences and warnings about the company.
Pay safe – if possible, pay by credit card and avoid paying directly into a private individual's bank account.
Check the paperwork – study receipts, invoices and terms and conditions - be wary of companies that don't provide any.
Use your instincts – if the deal feels too good to be true, it probably is.
Report holiday fraud
If you have been a victim to fraud report the incident online to Action Fraud or call 0300 123 2040.
Sign up to receive alerts
Receive email alerts about doorstep criminals, scams, major incidents and more from us.