Playground creative play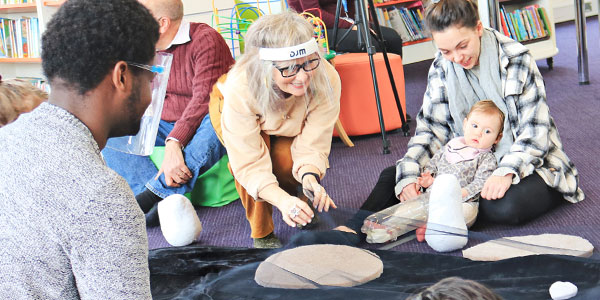 Playground, an exciting programme of creative play sessions for young children, has begun across Kent.
Led by a brilliant team of artists and musicians, families and babies (aged 0 to 18 months) can share creative play. They will gain confidence and enthusiasm for continued and sustained creative engagement with their children.
Additional sessions are also available in selected areas for families and their older children (18 to 36 months and 3 to 5 years) as well as family sessions.
Find playground sessions
Search for the dates, times and details of sessions that are running in libraries near you.