Getting around Brockhill Country Park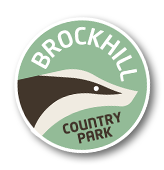 Map of the park
Check out the waymarked trail routes, visitor centre and café location, toilet facilities, picnic spots, ponds, play areas and other points of interest on a detailed map of the park.
View a map of Brockhill Country Park (PDF, 2.6 MB)
Park accessibility
We want everyone to enjoy the beautiful sights of our country park and its surrounding countryside. We've adapted our café, car parks and soon to be adapted playground to meet the needs for all.