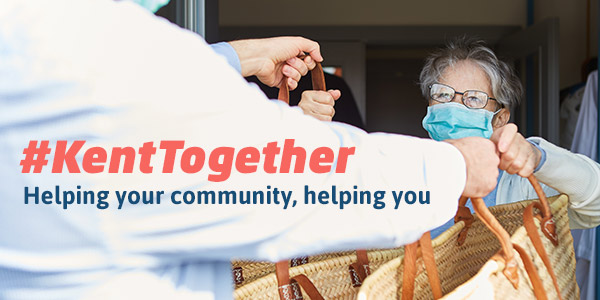 Support for our most vulnerable residents
Many people will have friends, family and neighbours they can call on for support during the COVID-19 outbreak. Where that is not the case, we are working with national government, local authorities, the voluntary and community sector, the NHS and other partners to ensure help is at hand.
Get support
If you are vulnerable and need urgent support that cannot be met through existing support networks, get in touch. You can find answers to common questions about Kent Together on our your questions answered page.
We can help with:
making sure you have enough food and supplies
walking your dog
picking up prescriptions
putting out the bins
taking in parcels
making sure you have someone to talk to (by phone, Skype or Facetime)
checking if any planned appointments have been cancelled before you travel
helping to make sure you have simple recipes to hand
preparing meals for the freezer.
Apply for support from Kent Together
If you're unable to use our online form, call our helpline on 03000 41 92 92 (text relay 18001 03000 41 92 92). Deaf British Sign Language users can text our Sensory Services team on 07920 154 315 for help making a request.
Raise awareness of the helpline in your local community by displaying a Kent Together poster (PDF, 1.6 MB).
Advice for shielders
The government's shielding guidance comes to an end on 31 July and this could bring big changes to daily life for the many people in Kent told to stay indoors to protect themselves from the virus.
Find out more about the changes and what to if you are worried about how they may affect you.
Financial support and advice
The coronavirus outbreak has affected different people in different ways. If you have seen a reduction in your household income and are experiencing financial difficulties there is support available for you:
Become a care worker
Being a care worker is a rewarding and interesting job.
If you join our care worker team, you will be supporting people of all ages to maintain their independence as much as possible, enabling them to lead a safe and fulfilling life. It's a varied job, so you'll never be bored!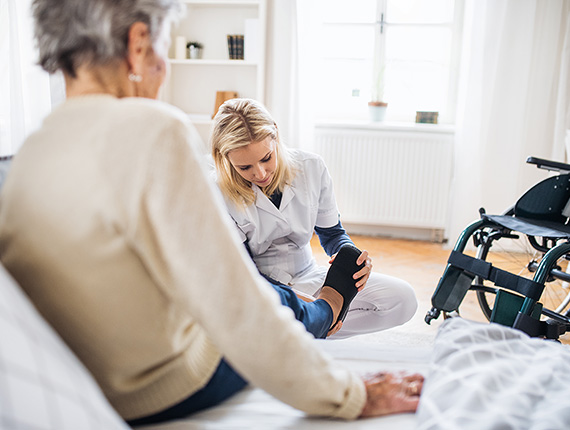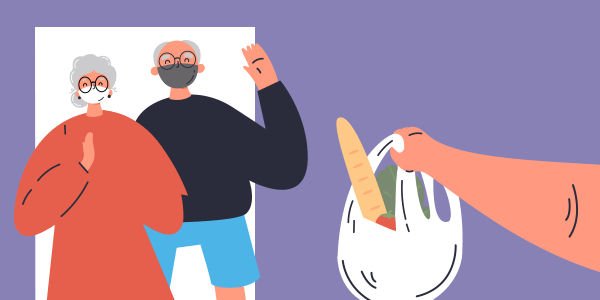 Volunteer
We know that many of you would like to offer your help to others in your community. Support is being organised by district and borough councils across Kent, visit your local council website to get involved:
Please follow the advice on volunteering from: