Eat and drink at Shorne Woods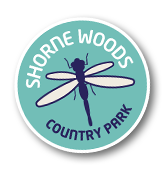 The café is on the ground floor of the visitor centre.
Café opening hours
Monday to Friday

10am to 3pm

Saturday and Sunday

9am to 4pm
Food
The café sells delicious snacks and baguettes and homemade soups and hot meals in the winter (up to an hour before closing time).
The eco-kitchen sells a range of freshly handmade pizzas and is usually open from 12pm until 4:30pm during weekends and school holidays between April and October. Please check the Shorne Woods Country Park Facebook page or call us on 03000 41 18 11 to find out whether the eco-kitchen is open.
Picnics
Our official picnic site is next to the Volunteer Garden, just a short step from the visitor centre. There is also plenty of space to picnic on the grass close to the play areas, a very short stroll from the car park.
Barbecues
Barbecues are not permitted at this park.