Visitor facilities and food at Shorne Woods Country Park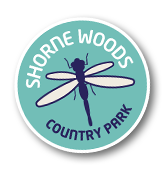 Our award-winning, eco-friendly visitor centre is the heart of Shorne Woods Country Park. With a café, outdoor kitchen with log-fired pizza oven, gift shop, toilets, baby change facilities and information about the park, the visitor centre has everything you need to complete your day out. There is also a meeting space available for booking, which includes a self-contained kitchen and toilet facilities.
The café sells delicious homemade soups, hot meals, snacks and baguettes and fresh ground bean coffee.
Venue hire
Shorne Woods Country Park is the perfect setting for your next meeting, function or event. Surrounded by some of Kent's most beautiful countryside, the bookable Chestnut Room has everything you need to bring your events to life.
Delicious food
Take a break for breakfast, lunch or afternoon tea in our spacious, modern café. Grab a cool refreshing drink, or enjoy something from our range of homemade cakes, pastries and seasonal menus. There's also an eco-friendly wood fired pizza oven too.
Learn more about the café at Shorne Woods
Gift shop
Find our gift shop in the visitor centre and browse the range of gifts and souvenirs, including pocket money toys, seasonal cards and local produce. We also sell wood products, including kindling and logs, as a by-product of the conservation work we do.
Find out more about the shop and wood products
Toilets
There is a unisex accessible toilet within the main visitor centre which is open at all times and also a further unisex accessible toilet in the toilet block serving the playground which is open at peak times. Both of these facilities can be reached via easy access pathways and ramps and do not require a Radar key to access them. Toilet facilities are available at all times when the park is open to visitors, even if the café and shop are closed.