Get fit at Shorne Woods Country Park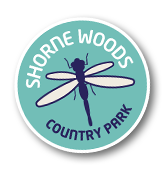 Run
There are several running routes throughout the park, see the routes on the Run Together website.
Every Saturday morning, our friendly parkrun takes place - come along and take part. Find out more on the parkrun website.
Trim trail
There is a trim trail with 10 exercise stations.
This is along the orange-arrowed easy access route and is designed to help you keep fit on your walk. It includes:
leap frog
step ups
monkey bars
chin ups.
Happy trails
Whether you're a dog walker, rambler or runner – or you just want to enjoy a walk through some of the best countryside Kent has to offer, Shorne Woods has 292 acres for you to explore. Our waymarked trails let you make the most of the park's stunning outdoor space. Accessible routes and our electric 'Tramper' mobility vehicles make it easy for everyone to enjoy the park, whilst our horse riding and cycle paths give you the chance to experience Shorne's landscape from a different perspective.
Learn more about Shorne Woods' trails
Horse riding and cycling
There is a 1.8 miles (3km) route for horse riders and cyclists with links to other bridleways outside the park. This route can be seasonally muddy and wet, so can be challenging in places.