Things to do at Shorne Woods Country Park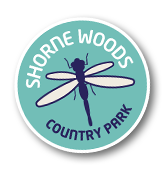 Walking trails
Whether you're a dog walker, rambler or runner – or you just want to enjoy a walk through some of the best countryside Kent has to offer, Shorne Woods has 292 acres for you to explore. Our waymarked trails let you make the most of the park's stunning outdoor space. Accessible routes and our electric 'Tramper' mobility vehicles make it easy for everyone to enjoy the park, whilst our horse riding and cycle paths give you the chance to experience Shorne's landscape from a different perspective.
Learn more about Shorne Woods' trails
Let your children play
Let your children run wild in one of our 3 fabulous adventure play areas. They can also take part in planned activities and trails – making a trip to Shorne Woods truly memorable.
Outdoor fitness, running and cycling
Get fit at Shorne Woods! With a variety of running trails, a combined horse and cycling route, trim trails and outdoor gym equipment, you'll be able to get out and moving. Regular fitness events include 'Run 1,2,3' and a weekly parkrun that hosts up to 150 runners every Saturday.
Learn more about running, cycling and fitness at the park
Dog walking
Dogs must be kept on a lead in certain areas of the park and where seasonal cattle are grazing. The areas include:
all the meadows next to the cafe
car park
play areas
picnic area
trim trail
fishing lakes.
Please clear up after your dog and take waste back to the visitor area for disposal. Dog bins are provided on the orange trail and next to to the car park.
There is a pond where dog swimming is allowed, and it is signposted from the picnic area.
There is a tap for dog drinking water and bowls by the cafe.
Orienteering
A permanent orienteering course is available at the park for everyone to use.
Download an orienteering map from the Dartford Orienteering Klubb website or you can purchase a laminated map from the park shop for £1.
Geocaching
Become an explorer with Geocaching at Shorne Woods Country Park. All you need is a smartphone and a sense of adventure!
Visit the Geocaching website to find out more.
Volunteer garden
The volunteer garden was designed to maximise outdoor learning and provide sensory experiences for those less able. The plants and sculptures in the garden provide colour, fragrance, touch, shape and sound. Some of the beds are specifically aimed at encouraging pollinators such as bees.
Fishing
Shorne Woods Country Park has 2 lakes which are well stocked with tench, roach, rudd, perch, crucian carp, fantails and many other types of fish. Fishing is only permitted during normal park opening hours and you'll need:
Like any other fishery, certain rules apply. These are posted on the notice boards at both lakes.
For more information visit the Thameside Works Angling Preservation Society website.