Walking at Manor Park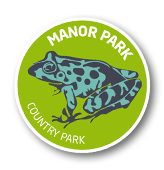 A variety of walks of different lengths can be enjoyed. You can wander along the lake and back via Douce's Meadow, Abbey Field or Chestnut Paddock, or take a short stroll through the park to West Malling town centre, where there is a variety of shops and historic buildings.
You can also use the park as a base to explore the wider area. Two public rights of way run through the site, and this path network can be used to create your own circular walks outside the park. Ordnance Survey Explorer Map 148 will help with your route planning.