Walking trails at Brockhill Country Park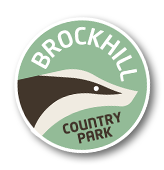 There are 2 main walking routes at Brockhill that will give you access to the best features of the park and surrounding countryside.
View the walking routes on a map of Brockhill Country Park (PDF, 2.6 MB)
The Blue Route - 0.8 miles (1.3km)
Take a short walk around the Victorian lake, once the centrepiece of the Brockhill Estate. All paths are surfaces, although the walk does have some slopes and steps.
The Red Route 1.6 miles (2.7km)
Leading on from the Blue Route this walk rakes you through the valley to great views of the English Channel.