Corporate venue hire at Trosley Country Park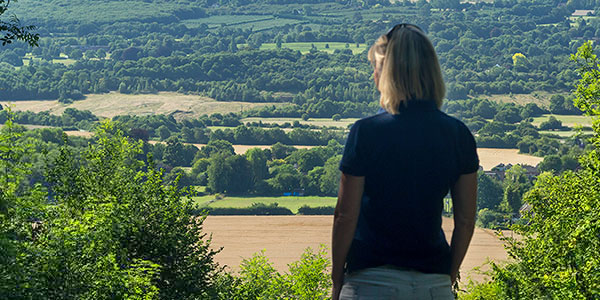 A beautiful wood paneled eco-lodge set on the dramatic North Downs, Trosley Country Park provides the perfect rural setting for inspiring meetings, impressive functions and exciting events.
Set in 170 acres of beautiful woodland and chalk downland, Trosley Country Park is a designated site of special scientific interest. With delicious catering sourced from local producers and with a spacious and elegant room to use as you wish, Trosley could be where your next big idea comes to life.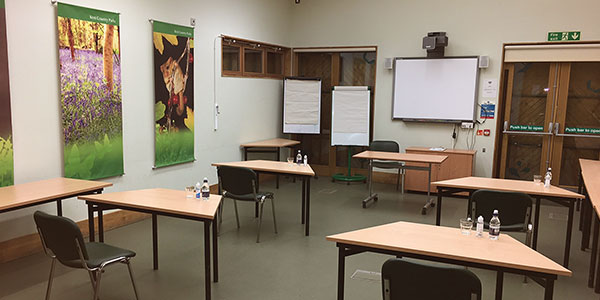 The Hamilton Room
With a green living roof and surrounded by a landscape brimming with wildlife, Trosley Country Park is an inspiring place.
The venue also comes with an exclusive patio area overlooking the woodland with stunning views across the glorious parkland. This is perfect during the summer months to use as a break out area for refreshments, lunch or activities.
Venue hire packages
At Trosley Country Park we can accommodate your meeting for as long as you need. Whether it's a whole week, half a day or anything in between, our flexible hire options make booking with us straight forward. Contact a member of our team today to discuss your meeting requirements or book online.
Included with your booking
Private toilet facilities
Catering for your every need
Choose either a hot baguette, jacket potato or a wrapped buffet to tuck into on the day, then sit back and enjoy warming hot drinks over an open fire out in the woods.
Build your team spirit
Our Woodland Adventure Day is a great way to build your team spirit. Suitable for ages, the day will get you outdoors and engaging in challenging tasks that promote togetherness and creativity. Head out from base camp and get involved.