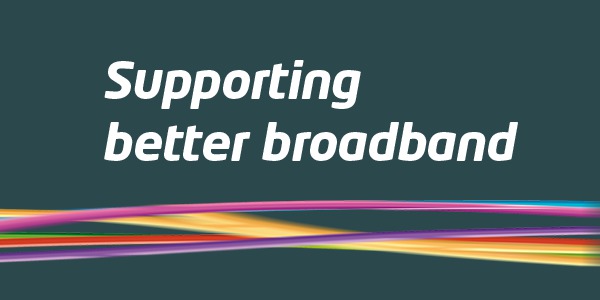 We are working with the Government's Building Digital UK (BDUK) team to improve access to faster broadband services.
To date, this work has already brought superfast broadband to over 138,000 homes and businesses, who would otherwise have been left with no, or slow broadband. This means that over 95% of properties across Kent and Medway can now access a superfast broadband service of at least 24mbps.
Kent Rural Fibre Broadband Project
We are working with BDUK and Openreach to connect an additional 5,000 rural homes and businesses with no or slow broadband with gigabit capable, fibre-to-the-premise broadband.
Use our postcode checker to see if your area may benefit from our project.
Kent Top-Up Voucher Scheme
We have launched a new Kent Top-Up Voucher to help those in the hardest-to-connect locations get faster broadband.
This will be delivered through the Government's Rural Gigabit Voucher Scheme so that eligible Kent residents will benefit from up to £1,000 of additional funding. This means that residents can get up to £2,500, as opposed to the voucher funding of up to £1,500 offered under the standard scheme.
Learn more about the Kent Top-Up Voucher Scheme.