Help to start a small business with a care, health or community focus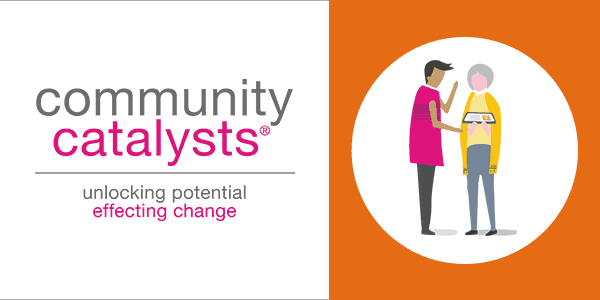 You can get free help to set up your own small enterprise to offer a range of help, care and support for older and disabled people in the home and community.
Could you offer help at home to people in your neighbourhood?
Do you have an idea that could help older people?
Do you have an idea that could help disabled people?
Do you need help to turn your idea into an enterprise or community venture?
You don't need to have a professional background in care or know how to run a business – you just need to know what good care looks like.
In partnership with the social enterprise Community Catalysts, we are part of a new and exciting initiative to offer support to local people to set up and run their very own small enterprise or work on a self-employed basis.
Benefits of becoming a small enterprise
Some of the benefits of setting up your own small enterprise are you can:
earn money, help your community and work around your family commitments
join a local independent network of people who are also making a change in their communities
work for yourself, work locally, choose your own hours, set a fair rate of pay, help people and be proud of the support you provide.
Ideas of what you could provide
Within your local community there are lots of things people need care and support with.
You might offer help at home, such as cleaning, cooking, help with dressing and washing. Or you might want to offer support in your community for older or disabled people, like an inclusive yoga class, or painting sessions.
You could share your skills and offer support, such as odd jobs, DIY, IT support, shopping, cooking, dog walking, trips out, gardening or companionship.
Free development programme from Community Catalysts to support you
Community Catalysts run a development programme which can:
offer you a friendly and supportive point of contact to explore ideas
support you to develop your community enterprise
give you practical information on regulation, training and opportunities in the health and social care sector
direct you to other organisations who can help.
Grants available for start-up costs
You may also be able to get a small grant to help with any start-up costs. You can still apply if you have already started setting up but have been set up for less than 12 months. Contact us to find out more.
Contact Kent Community Catalysts
For a friendly chat to find out more please get in touch:
Or find out more about our work in Kent and the rest of the UK on the Community Catalysts website.