Trading goods with the EU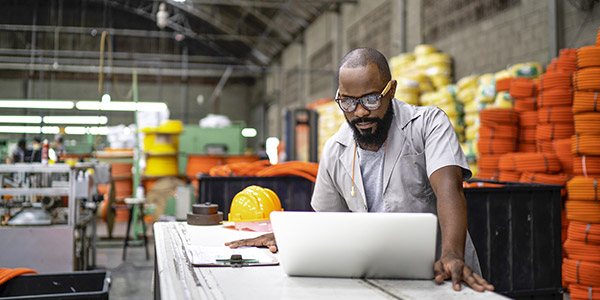 New rules are now in place
The UK has now left the single market and customs union and there are steps that your business needs to take to meet the new rules.
If you're confused by the new rules, we're here to help.
The process for importing and exporting goods has changed and your business needs to be ready.
What you need to do
The end of the Brexit transition period brings significant changes for logistics and supply chain operations, with customs formalities required on all goods moving between the UK, EU, GB and NI.
Trading Standards can assist in ensuring your goods meet the legal requirements for labelling, documentation, test certificates, technical files or product information files and certificates of conformity.
It is important to ensure that your products are safe and are imported or exported with the relevant documentation. The documentation required depends on the product, for example a machinery product must be accompanied with the certificate of conformity, however toys just need the relevant documentation to be made available on request.
It is important you are aware of the relevant legislation, rules and requirements for the specific products you sell.
Trading Standards can offer advice to businesses in the following areas:
Food and food composition:
Labelling
Health and nutrition claims
Risk assessment and HACCP controls
Safety of consumer products which can include toys, electrical goods, cosmetics and construction products. We can provide advice on:
Labelling
Risk assessment
Technical files
Testing
Due diligence
Consumer rights:
Consumer rights under the Consumer Rights Act 2015
Cancellation of contracts
Terms and conditions
Online selling
Selling to consumers in their home
Feed:
Composition
Contamination
Labelling
Weights and measures:
Average quantity
Minimum quantity
Testing and approval of weighing equipment
Product specific requirements
There are also new rules regarding products previously requiring the CE mark.
The UKCA (UK Conformity Assessed) marking is a new UK product mark, replacing the CE mark for goods being placed on the market in Great Britain (England, Wales and Scotland). It covers most goods which previously required the CE marking, known as 'new approach' goods.
Below are links to information regarding the use of the various markings following the transition from the EU:
If you have any questions or require further advice, please call us on 03333 60 23 00.
Customs
There are other factors that are important when importing or exporting goods, many of which are around customs and taxes, which Trading Standards do not cover. However, we have put some information below with links to further advice and guidance that may help.
This is a complicated area where experience and specific systems are required. There are several options for small businesses to use to navigate this:
Customs agents
Customs agents can help you with your customs declarations, they can deal with authorities on your behalf, helping you to avoid delays, as well as possible fines and fees if you fail to comply with customs requirements.
Freight forwarders
Freight forwarders are specialists in international logistics and can arrange the transport of your goods from their point of origin right to your door. Some also offer customs brokerage services.
Self-declare
Most businesses opt for using a specialist as this is a complex process and requires specific knowledge of what forms to fill in and the correct commodity codes. It would also require access or the purchasing of additional software to be able to make the declarations. If you wished to consider the self-declare option, it's likely additional in-house training would be required.
Search the government register of customs agents and fast parcel operators.
Commodity codes for UK imports
A commodity code provides details of the goods you're importing, such as what they are, what they're made of, how they're used and even how they're packaged. This information is used for tracking imports into the country, and making sure that hazardous items are properly treated, but also for calculating import duty and VAT.
To import anything into the UK, you'll need to make sure the right commodity code is included in your customs declaration. If you can't correctly match your goods to the right code, you'll be paying the wrong duties – risking serious legal consequences including top-up taxes and fines.
At the UK end of your import, you will need to do the following:
Register for an EORI number (if you don't have one already) – this shouldn't take more than three working days to arrive.
Understand the terms of sale, or Inco Term as it is commonly known; this will dictate the responsibility of both the seller and the buyer.
Get the right commodity code for your goods, which may require you to apply for a BTI ruling. This can take time, so plan ahead.
Check if you need any import licences for your goods and apply if necessary.
Arrange transport.
Declare your goods to customs – or have a freight forwarder or customs agent do this on your behalf.
Pay any required duty or VAT before your goods can be released by customs authorities.
Depending on what you're importing, you may be able to subsequently reclaim some, or all of the VAT paid.
Useful links and contacts
If you have any questions regarding customs, please call the Customs and International Trade Helpline on 0300 322 9434.
Read more about importing goods into the UK on the GOV.UK website.
Read more about imports of products, animals, food and feed system (IPAFFS) on the GOV.UK website.
For pre-notification information please contact the Animal and Plant Health Agency's service desk for support via aphaservicedesk@apha.gov.uk or call 03300 416 99.
Guidance for exporting certain products
For more information about how the new rules affect how certain goods are exported to the EU, read our guidance documents below:
If you need more personalised advice for your business, get in touch with Trading Standards.
If you don't follow the new rules
your goods may be refused entry
you will be responsible for paying the costs of examination
you will need to pay for storage
you will need to pay to rectify the problems
and if the issues cannot be rectified, you will need to pay for the goods to be destroyed.
More business advice
For more advice relating to the new rules visit one of the following websites:
Join the Trading Standards mailing list
Get information about events, changes in legislation and general advice and support direct to your inbox.