Kent and Medway Business Fund - Recovery Loan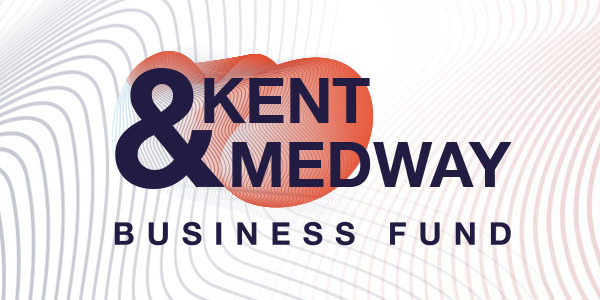 About the loan
The KMBF Recovery Loan offers 0% loans between £50,000 and £100,000.
The loan is available to those who have been trading for at least 3 years as of 31 December 2019 and who operate in eligible sectors.
It must be used to ensure the future sustainability of a business. The loan must also enable a return to growth in the medium to long term, through the funding of working capital. Examples of this include:
day to day running costs such as paying supplier invoices, existing staff costs in the short term
operational cash flow, such as purchasing new stock, paying maintenance and utility bills
gap funding, where commercial funding sources cannot provide the full funding requirements. This includes overdrafts and invoice finance.
For more information please read our:
Application dates
The Kent and Medway Business Fund (KMBF) Recovery Loan scheme opens to pre-applications on 3 August 2020 and will close on 14 August 2020.
The loan terms are:
A 5% administrative charge is applied on payment of funds.
It can be used to have a 1 year repayment holiday.
It must be supported by a personal guarantee, equivalent to 10% of the value of the loan for limited companies.
Security or personal guarantees must be provided.
Following a 1 year repayment holiday:
small sized businesses with fewer than 50 employees can have a loan repayment period of 5 years or less
medium sized businesses with 50 to 250 employees can have a loan repayment of 1 year or less.
Applicants will need to specify in their business plans how:
the support of these working capital costs will enable their business to survive and thrive
you will adapt to changing markets
you will protect jobs.
The loan should not be used to replace current finance arrangements such as:
repaying a credit card
paying off a business overdraft
replacing a finance arrangement on a van, unless finance is being withdrawn by your current lender.
You can apply if you or your business:
have suffered significant business disruption resulting from the COVID-19 outbreak e.g. lost trade
have applied for or been granted a Coronavirus Business Interruption Loan (CBIL) or bounce back loan. If you have been declined, or have not sought this funding, you may still be eligible, however reasons for refusal or not seeking this finance must be given and is taken into account in funding decisions.
have been viable and not in difficulty before 31 December 2019 and not currently subject to collections or collective insolvency proceedings.
are a sole trader, partnership, or a limited company
are based or looking to locate to Kent and Medway
have been trading for at least 3 years.
are protecting or creating jobs
currently have fewer than 250 employees
can provide personal guarantees equivalent to 10% of the value of the loan between £50,000 and £100,000.
You cannot apply if you business is in the following sectors:
coal and steel production
defence sector activities
energy generation
fisheries and aquaculture
franchises
hospital, medical services and publicly and privately-owned nursing homes, or care related
hostel or residential activities
organisations engaged in political activity or lobbying at any level
activity of an exclusively religious nature
primary production and processing of agricultural products
professional services e.g. accountants, legal, financial, insurance
road haulage, distribution and warehousing
schools (including state, free schools and private)
shipbuilding
synthetic fibres.
Application dates
Applications open: 3 August 2020
Applications close: 14 August 2020
Apply
To apply you will need to complete a pre-application form.
Please note that only one application can be made to any of the KMBF schemes at a time. Any additional applications will be rejected
Complete the pre-application form
For more information please read our:
If you require support you can contact one of the following:
Why not speak to your local bank about the support they can give you? The following banks are working in partnership with us to support this initiative:
Support from your district council
Contact your district council for additional support and advice about services available in your district area.
If you are located in medway contact Medway Council.