Kent County Council provides a huge range of essential services to the people of Kent and when times are tough it is more important than ever to spend your money wisely. The 2018/19 Budget was approved at County Council on 20 February 2018.
How we are funded
Funding for our budget comes from many sources in addition to Council Tax, including grants from central government.
Each year we set a budget to decide how much we're able to spend on services for Kent residents and businesses for the next financial year and how much income we need from government and local taxation to fund this.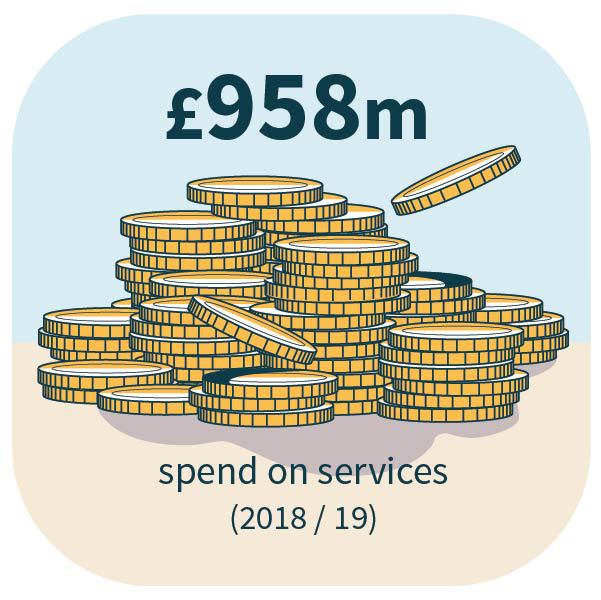 Our priorities
We prioritise spending on services that make sure children and young people get the best start in life, that communities feel the benefit of economic growth, by being in work, healthy and enjoying a good quality of life, and that older and vulnerable residents are safe and supported with choices to live independently.
Our strategic statement annual report gives details of how we are ensuring every pound spent in Kent is delivering better outcomes for Kent's residents, communities and businesses.