Local account for adult social care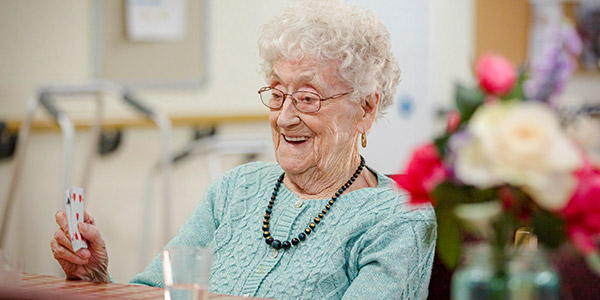 Here for you
The local account 'Here for you, how did we do?' describes the achievements, improvements and challenges in adult social care in Kent. In our tenth edition, which reports from September 2020 to December 2021, we cannot ignore the effects of the COVID-19 pandemic and the impact of the Black Lives Matter movement on not only the people who draw on care and support, but also the impact on our staff.
This year, we are highlighting the hard work of our teams and the resilience of our partners and communities, renewing our commitment to celebrating diversity and equality in Adult Social Care and encouraging involvement in shaping our services.
Introduction to adult social care
Watch Clair Bell, Cabinet Member for Adult Social Care and Public Health, give a short introduction to adult social care.
Your voice network
Your voice does make a difference
We are always looking for innovative ways to improve our services, respond to change and work with and listen to the people of Kent and work in partnership with other organisations to deliver the best possible results.
You may have experiences you can share with us because you have had support from adult social care services, you might be caring for someone who needs some extra help or you might just want to tell us your ideas for how we can do things differently.
Whatever your reason, get in touch to help us to shape the future of social care - we're listening.