Homes for Ukraine - support for hosts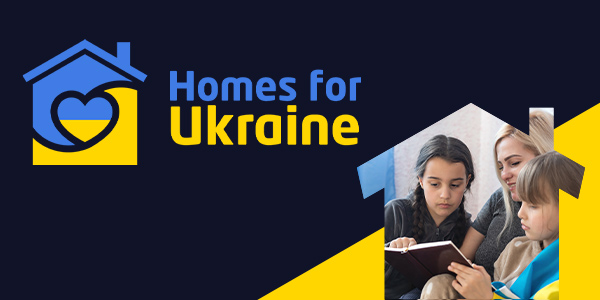 Become a host
If you want to offer a home to people fleeing Ukraine, you can become a host as part of the Homes for Ukraine scheme.
Register your interest by completing our online form, and a member of our team will get in touch to tell you more about the scheme.
What to expect
If it is no longer safe or viable for your Ukrainian guests to stay
If it is no longer viable or safe for your guests to stay with you, email us at Ukraine@kent.gov.uk as soon as possible so we can look into ways we can help.
Hosting beyond 6 months
You are committed to hosting guests for a minimum of 6 months, but you may choose to continue beyond the initial 6 months if you and your guests wish.
If you don't want to continue the arrangement beyond 6 months (or at any time after that), you should let your guest know in plenty of time so they can make other arrangements. You should aim to give notice 2 months before the end of the 6 months (or with 2 months' notice before any later date).
Guest options at the end of the placement
Guests will have access to public funds and, after leaving your home, will be able to rent a property like anyone else. If they need to, they'll be able to claim the housing part of Universal Credit or Housing Benefit.
Reset, a refugee charity, have some practical advice on the next steps when hosting comes to an end and are also running free webinars on planning for the end of hosting. Find out more and register for the webinars on the Reset website.
Contacts
For more information on the Homes for Ukraine scheme, read the sponsor guides on GOV.UK.
Due to pressures on our public services and the number of guests already in the county, we are unable to accept guests who were not originally sponsored by a Kent resident .
We are also unable to move those who travelled under the Family Scheme into the Homes for Ukraine scheme.
If you need to contact us, email Ukraine@kent.gov.uk.