Pegwell Bay Country Park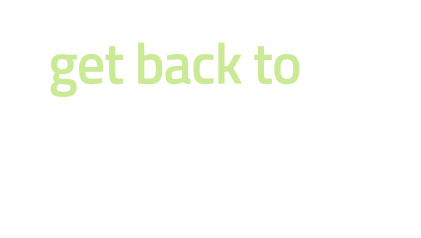 A great place to explore, with wildlife and coastal habitats that are unique to the South East of England.
Park summary

Pegwell Bay forms part of the Sandwich and Pegwell Bay National Nature Reserve. It has stunning views of Sandwich and Deal to the West and the cliffs of Ramsgate to the East and is a great place for a bracing walk or cycle ride.
With stunning views, a play area, picnic area and mobile refreshments make this a great day out for all the family.
The Nature Reserve
The Nature Reserve is a Ramsar Site of International Importance and is a wonderful place to explore with lots to see at different times of the year. In the summer the grass is dotted with wild flowers such as orchids and broomrapes. In the winter the foreshore and mudflats attract thousands of wading birds, including dunlin, sanderling and grey plover. Birds of prey, such as Merlin, can also be seen at the site. Birdwatchers can use the public bird hide, which is also accessible for disabled visitors.
Sandwich and Pegwell Bay is home to spectacular bird life that is designated as a protected area under UK and EU legislation and is also considered a world class wetlands.
However, people can easily disturb birds and prevent them feeding, resting or breeding. Authorities and local people need to work together to make sure the area continues to be a safe haven for the world's birds.
How visitors and residents can help the wildlife in the local area. (PDF, 453.8 KB)
Pay and display:
Monday to Friday: £1.30 per day
Weekends and bank holidays: £2 per day
The parking height restriction for Pegwell Bay Country Park is 2.3m (7ft 5).
Free parking for season ticket holders.
Blue Badge holders may apply for concessionary parking online, or by calling 03000 41 72 72.
All users, including blue badge holders, must pay & display or have a valid season ticket.
Opens: 9am
Closes: dusk or 9pm (whichever is earlier)
Closed on Christmas Day.
Pegwell Bay was a popular destination for Victorian holiday-makers, fossil hunters and rock poolers.
In the 19th Century, a pleasure pier was built in an effort to establish a seaside resort to rival nearby Ramsgate. This was not a success, however, and it was dismantled before the end of the century.
The park is on a former landfill site. After the site closed, the area was capped and landscaped and was re-opened as a picnic site by Kent County Council in 1983.
The park acts as the entrance to a nature reserve and the rare flora and fauna here make this an area of national importance. This particular stretch of windswept coastline includes chalk cliffs, mud flats, saltmarsh and sand dunes, and is an important habitat for bird species.
There is a picnic area.
A mobile catering unit is available during the summer months and on Sundays all year around.
Barbecues
Barbecues are unfortunately not permitted at this park.
Walks
The Country Park is part of the wider Sandwich and Pegwell Bay National Nature Reserve and is a great place to explore wildlife.
To check out the walking routes at the park, see site noticeboard.
Pegwell Bay country park map (PDF, 614.5 KB).
Find local walks on the Explore Kent website
Dog walking
Dogs are welcome at the site. When arriving in the car park dogs must be kept on leads. They are not permitted in the play area.
Dogs are allowed off the lead in other areas of the park but due to the sensitive nature of this important National Nature Reserve, they must be kept under close control at all times.
Please clear up after your dog and put waste in the bins provided.
Easy access paths
The main coast path from the car park is surfaced and flat. This links up with a Sustrans cycle route. which means it is possible to do a circular route.
Most of the other paths in the parks are grassy
There is a lovely play area suitable for ages 3 and above.
Run
A weekly parkrun takes places place every Saturday at 9am. Find out more on the Pegwell Bay parkrun.
Toilet facilities are provided and are open during park opening times.
There is also a baby change room.
There is 1 separate unisex disabled toilet which is accessible with a radar key via a ramp.
Horse riding and cycling are not permitted on site.
Geocaching
Find out more about geocaching, sign up to create an account and find geocaches at the park.
Accessibility
Read our accessibility information for Pegwell Bay Country Park (PDF, 20.2 KB).
Cycling
Pegwell Bay is a no cycling site. All routes are footpaths only, including the England Coast Path National trail. However running parallel to the A256 main road and through the site is the Sustrans National cycle network route number 15 which runs from Whitfield near Dover running north into the district of Thanet.
Flying drones
Flying drones is not permitted at country park sites. This is to keep the public safe (walkers, cyclists, horse riders) and to avoid significant disturbance to wildlife and ground nesting birds.
Please do not fly drones under any circumstance.