Things to do at Brockhill Country Park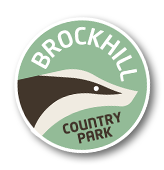 Walking trails
With 2 especially waymarked trails, you can explore Brockhill's picturesque meadows and valley, take a walk around the lake, or venture out across the Kent Downs to discover some of the best views of the English Channel.
Learn more about waymarked trails.
Let your children play
Brockhill Country Park has a fabulous play area complete with swings, climbing frames and monkey bars that is perfect for children between 3-11 years old.
There are also 5 brass rubbings dotted around the site displaying some of the creatures native to the park.
Dog walking
Dogs are welcome at the park but should be kept on leads close to the car park and café areas.
Dogs must always be kept on their leads in the valley, where sheep graze.
They are not permitted in the play area.
Please clear up after your dog and put waste in the bins provided.
Geocaching
Become an explorer with Geocaching at Brockhill Country Park. All you need is a smartphone and a sense of adventure!
Visit the Geocaching website to find out more.
Outdoor education
We offer an inspiring programme of outdoor education for all ages at Trosley Country Park. Led by our fully qualified trainers, sessions can be held in our fantastic outdoor classroom.