Transforming Integrated Care in the Community (TICC)
Value of EU Grant - €8 million
Name of funding programme - EU Interreg 2 Seas Programme 2014-2020
The Transforming Integrated Care in the Community (TICC) project is a four-year social innovation research project aiming to transform the delivery of community care, guided by the principles of Buurtzorg.
The project is a cross-border partnership involving 14 organisations from across the UK, France, Belgium and the Netherlands. The project has been approved and funded by the Interreg 2 Seas Programme (co-funded by the European Regional Development Fund) and has a budget of more than €8 million.
Buurtzorg is a nurse led model of holistic care that revolutionised community nursing and care in the Netherlands, resulting in high staff and client satisfaction and generating savings of 40% to the Dutch healthcare system.
The Buurtzorg model:
was founded in 2007 by Jos de Blok starting with one team of four nurses
has set up 850 Buurtzorg teams within 10 years
allows for nursing and care teams to be completely self-managing
nurses are responsible for delivering care and support to those who need it as well as managing themselves as a team with support from a Coach, IT system and back office.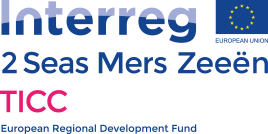 Buurtzorg Concepts (Netherlands)
Kent County Council (United Kingdom)
Kent Community Health NHS Foundation Trust (United Kingdom)
Medway Community Healthcare (United Kingdom)
Soignons Humain (France)
Public World (United Kingdom)
Zorgbedrijf Antwerpen (Belgium)
Emmaus Elderly Care (Belgium)
Eurasante (France)
VIVAT homecare (France)
Lille Catholic Hospital (France)
HZ University (Netherlands)
La Vie Active (France).
There are also many observer partners:
Université d'Artois
East of England Local Government Association
Provincie Antwerpen
Wit-Gele Kruis van Antwerpen
Familiehulp
Landelijke Thuiszorg Zuiderkempe
Christelijke Mutualiteit
Heist-op-den-Berg
OCMW Heist-op-den-Berg
Vlaams minister van Wetzijn, Volksgezondheid en Gezin
Sociaal Huis Mechelen
Zorgnet-Icuro
NHS (England)
Canterbury Christ Church University
Centre communal d'action sociale de Lomme
Conseil départemental du Nord.
The Transforming Integrated Care in the Community fund aims to:
create changes in health and social care, providing services better suited to our ageing population and decrease of public funding
present a method to overcome blocking points in transferring socially innovative service models from one area to another
introduce the implementation of the Burrtzorg integrated care at home model, which consists of self-managing teams of 12 staff working at neighbourhood level handling every aspect of care and business
enable countries in the 2Seas area, to implement successful health and social care innovations quickly in a cost effective, sustainable way.
Implement the principles of the Buurtzorg model of Community Care in 3 new countries; France, Belgium and the UK
Explore changes to existing patient data gathering systems to improve communication.
Create a "blueprint" to support implementing the Buurtzorg model in different countries.
A comprehensive evaluation to determine whether the principles of the Buurtzorg model have been a success in France, Belgium and the UK.
Find out more about the Transforming Integrated Care in the Community project:
You can sign up to future newsletters to stay up to date with the TICC project. To find out how we use the personal information you give us, read our privacy notice.
Blueprint
One of the main outputs of this project from the start was to be a blueprint for successful transfer of social innovative service models in health and social care from one country to another benefitting all public/private services.
The blueprint evaluates what has been done over the last 5 years, the barriers and challenges encountered by TICC partners, and the solutions they have developed in their own contexts. You can download the blueprint document.
Evaluation report
This report provides an extensive description of the evaluation of TICC during the 2017 to 2022 period. The order is based on the expected results stated at the start of the project, divided into 4 overarching project themes:
TICC teams implemented
implementation experiences of the TICC model
care staff in self-managing TICC teams
better care for people and cost savings.
Explaining in detail how the project was evaluated and its results at organisational and national level, the report concludes with a discussion, in which the findings of the evaluation are stated and interpreted. You can read the full evaluation report on the Public World website.
Find out everything you need to know about the project on the TICC legacy website.