Value of EU Grant - £327,000
Name of funding programme - Interreg 5A 2 Seas Programme
Start and end dates - September 2017 to July 2021
The Step By Step (SBS) initiative involves ten partners from the UK, Belgium, the Netherlands and France. It is an ambitious bid across four EU countries seeking to increase the impact of the internationally evidenced men's sheds programme, in particular 'Shedders' employment and health outcomes. It was submitted to the Interreg 2 Seas in April 2017 and received its letter of approval on 24 July 2017.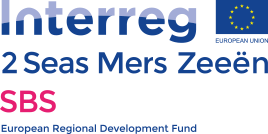 The Health and Europe Centre
Kent County Council (UK)
Hampshire County Council (UK)
University of Chichester (UK)
Bolwerk (Belgium)
Wattrelos Association of Community Centres (France)
ADICE: Association for the Development of Citizen and European Initiatives (France)
Community Center Jean Ferrat Arques (France)
Community Centrer De Mussen (Netherlands)
Wellbeing People UK (UK)
Observer partners:
the UK Men's Shed Association
Department of Work and Pensions.
To improve the health and employment outcomes for men and women through a refreshed 'third generation' Kent Sheds model.
The KCC Kent Sheds programme will be combined with significant community outreach experience of other European partners to focus on, into employment and health outcomes in particular. Work programmes include:
focus groups to be established in communities in Kent to understand what additional activities may be wanted and additional sheds needed.
cross-border exchanges and focus groups
analysis of how to improve physical health checks
asset based community development outreach initiatives in Kent.
developing shed health champions to improve health
digital upskilling, associated with smartphones to encourage uptake of physical activity
developing informal employment support models to help Kent Shedders into work
better connections between Shedders, employers and employers' organisations across the developing Kent Shed network.