Value of EU grant - €16 million
Total project value - €23,286,186
Name of funding programme - Interreg V France (Channel) England Programme
Start and end dates - September 2019 to June 2023
The EXPERIENCE Project will attract new visitors to the France - Channel - England (FCE) region in a sustainable way that supports businesses and landscape. The project will also focus on outdoor tourism activities such as walking and cycling.
Currently, the region focuses on using destination-based tourism during the peak season. Whilst regions outside of the FCE are focusing on experiential visits based on the uniqueness of their region.
Kent has the potential to become a popular experiential location with its rich heritage, dynamic business community and outstanding landscape but the tourism sector needs to meet modern traveller expectations of increased experiences throughout the year.
The project will develop a new tourism strategy to capitalise on successes observed in other countries. It will be composed of 5 delivery plans designed to break existing tourism convention and will be tested across 6 pilot regions (Brittany, Pas-de-Calais, Compiègne, Norfolk, Kent, Cornwall) each with diverse characteristics.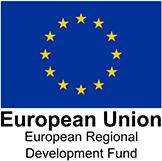 Norfolk County Council (United Kingdom)
Kent County Council (United Kingdom)
Visit Kent (United Kingdom)
University of Surrey (United Kingdom)
Agence de Developpement et de Réservation Touristiques du Pas-de-Calais (France)
Agglomération de la Région de Compiègne (France)
B.A.I Bretagne Angleterre Irlande (Britanny Ferries) (France)
Cornwall Council (United Kingdom)
Côtes d'Armor Destination (France)
Cycling UK (United Kingdom)
Département du Pas-de-Calais (France)
Office de Tourisme Communautaire Baie de Morlaix (France)
L'office national des forêts (France)
Morlaix Communauté (France)
The aims and objects of the project will:
deliver innovative and sustainable growth via a new tourism strategy
implement into 6 pilot regions to extend the visitor season, generating 24,030,254 new visitors and 40,265,807 by 5 years after the project end date
create lasting and sustainable economic, environmental and social benefit by increasing the skilled workforce, year round income and jobs, business stability and using local products and suppliers.
To do this, the project will do the following:
increase visitors between October and March through tourism diversification and adaption during the winter months
increase out of season business opening times and offers
increase public and businesses awareness of the FCE region tourism assets
support businesses to adapt to coronavirus challenges
support consumer confidence to engage in responsible tourism.
To have a lasting impact during the off-peak tourism months of October to March, the tourism cycle must be broken.
The anticipated outcomes of the project are to:
deliver 6 new tourism strategies for each pilot region
drive regional economic growth, allowing for continued development
build itineraries, activities and events into long term tourism frameworks
continue to work with partners to proactively update offer and availability 5 years after the project end
provide learning materials updated every 6 months on a training platform till 2028
refresh marketing campaigns to keep the Kent tourism region exciting and attractive.
The key benefits for Kent will be better:
promoted, diverse and supported tourism
managed and enhanced landscapes
trained and supported services to adapt to the needs of the market
recognition of Kent attractions from a local and international level
locally sustainable economic growth and employment benefits to support the local communities.