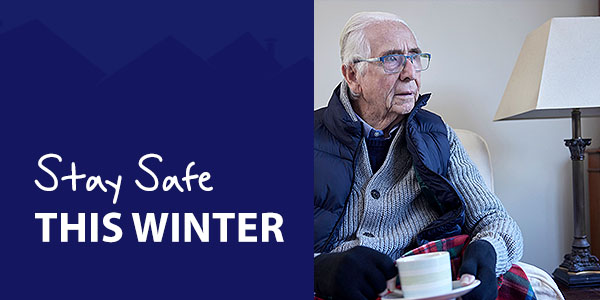 Every winter cold and flu bugs - including COVID-19 - circulate that can make us feel unwell.
By taking small steps to stay safe, we also help to look after our key workers so that crucial services can continue to run throughout the winter.
These are the main ways you can stay well and protect yourself and your loved ones this winter.
Good hygiene
Cover your nose and mouth when you cough and sneeze.
Wash or sanitise your hands.
Clean your surroundings and surfaces in your home often.
Open a door or window to bring fresh air into a room. Even just for a few minutes at a time will help remove older stale air that could contain virus particles and reduces the chance of spreading infections.
When to wear a face mask
Wearing a face covering that fits snugly against your face and has more than 1 layer can help protect you and others when:
you are coming into close contact with someone at higher risk of becoming seriously unwell from COVID-19 or other respiratory infections
there are a lot of respiratory viruses circulating, such as in winter, and you will be in close contact with other people in crowded and enclosed spaces.
you have symptoms or have a positive COVID-19 test result and you need to leave your home, wearing a well-fitting face covering or a face mask can help reduce the spread of COVID-19 and other respiratory infections.
The latest government guidance, including easy read and translated leaflets is available on the GOV.UK website.
Vaccinations
If you are eligible, please get your flu and COVID-19 seasonal vaccines.
Find out if you are eligible and how to book on the NHS website.