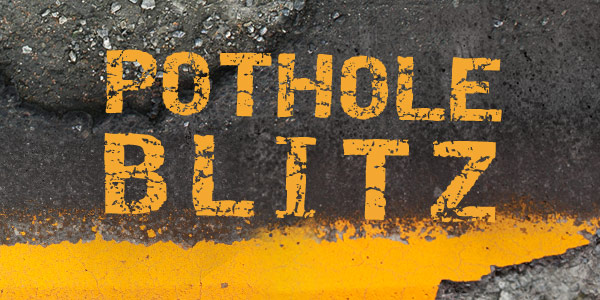 We are continuing to fix potholes as part of our £7.5 million Pothole Blitz. Since the beginning of the year, we've fixed over 26,000 potholes n response to over 14,000 received fault reports.
Our highways crews are busy repairing potholes across Kent. This includes individual pothole repairs as well as resurfacing larger sections of road to improve quality.
We regularly check Kent's roads and pavements for potholes and other defects. When we find a problem, we log it for repair. Busy routes are inspected frequently but quieter routes are inspected less often.
You can let us know about any potholes via our online reporting tool, which will help us schedule repairs as quickly as possible.
We are not responsible for motorways or trunk roads in Kent, so please contact Highways England.
How we repair potholes
We prioritise potholes according to how unsafe they're making the road. Not all potholes are a priority, but we do aim to fix all that are identified.
You can report non-urgent issues online.
We aim to make a permanent, quality repair by cutting out a small section of the road around the hole, clearing out the old material and filling it with new tarmac. If a road has lots of potholes we may need to complete a larger patch or resurface the whole section.
For emergency potholes, we sometimes make an instant repair by quickly filling the hole. This is to make the road safe straightaway whilst we schedule a full permanent repair to prevent potholes from forming in the future.
We are working with our contractors to find quicker and more efficient ways to fill in potholes.
To make repairs we often need to close the road, or parts of it, to keep road users and our crews safe.
We will always do our best to keep disruption to a minimum and will notify the local community as far in advance as possible if works are likely to cause any disruption to travel.
You can check planned road closures online. However, if emergency repairs are needed or if the repairs are to a minor road it isn't always possible for us to publish the details in advance.