Club and activities closures: all of our library events and activities including Storytime, Talk Time, Rhyme Time, Digital Dens and groups are suspended until further notice.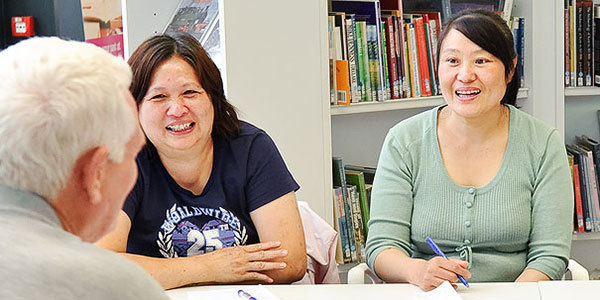 Reading groups are a great way of meeting people and sharing your views about books. They generate exciting debates and may lead you to consider books that you would never have imagined reading.
Whether you are young, old, visually impaired, have learning difficulties, there is probably a group for you. Most welcome new readers or you could set your own one up.
We can offer advice about:
starting up a reading group
choosing titles
titles in alternative formats according to your needs, for example talking books, large print books, eBooks and eAudiobooks
You can reserve books for free to collect from your local library. All we ask is that you give us as much time as possible to get your titles.
You can keep books for 8 weeks. There are no fines for items taken out on reading group tickets.
If no one else is waiting for your books we will renew them.
Feedback
Please send any feedback about our reading group service to readingandliteracy@kent.gov.uk.
Find a reading group