Reading groups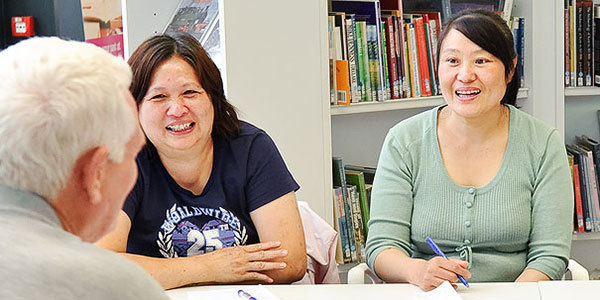 Reading groups are a great way to meet people and share your views about books. They generate exciting debates and may lead you to consider books that you would never have imagined reading.
Whether you are young, old, visually impaired, or have learning difficulties, there is probably a group for you. Many welcome new readers or you could set your own one up.
We are proud to support over 700 reading groups across the county.
We offer:
advice on starting and running a reading group in our reading groups toolkit (PDF, 467.3 KB), including ideas on choosing titles to read
titles in a range of formats, such as audio books and large print, where possible
eBooks and eAudiobooks, which can be borrowed on individual library cards
the Kent Libraries Book Chat Facebook group - a space for readers and reading groups to come together to chat about books and reading
the opportunity to add book reviews to our online catalogue
a reading group library card, which enables you to:

reserve multiple copies of books which we have in stock or individual titles for your group to read
borrow books for 8 weeks
reserve books for free, with no charges for late returns.
If you need any help, you can contact Ask a Kent Librarian
Please help us by:
allowing as much time as possible for us to obtain your titles. Please check that a title is available, order at least a month in advance, and have a second choice ready
ordering just one set of books for each meeting
being flexible when you are requesting very popular newly published or highly promoted titles. There are likely to be waiting lists for these
returning your books within 8 weeks, as other reading groups could be waiting for them. You can renew books if no one else is waiting for them
giving us a named contact and e-mail address for your group. The contact will be responsible for:

the reading group library card
placing requests for library books
collecting the books from the library and distributing them to group members
collecting payment for any lost or damaged books.
Feedback
Please send any feedback about our reading group service to readingandliteracy@kent.gov.uk.
Find a reading group