Shorne Woods Country Park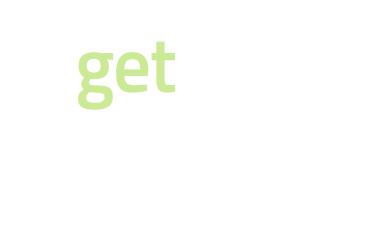 Visit Shorne Woods Country Park this summer to get outdoors and have fun.
Park summary

One of the most popular country parks in Kent, Shorne Woods Country Park offers everything you need to spend a day enjoying the great outdoors.
Map of Shorne Woods Country Park (PDF, 1.9 MB).
The site includes the eco-friendly visitor centre and café, a sensory garden, orienteering, fishing lakes, a trim trail and picnic and play areas – not to mention to 292 acres of rolling woodlands, wetlands and meadows that can be explored via a variety of waymarked trails.
A lot of effort has gone into making the park as accessible as possible – electric 'Tramper' mobility vehicles are available for hire, while there's a special horse riding and cycle path route around the site.
There are a number of other colour-coded waymarked trails too, ranging in length from the 1 mile Easy Route to the 6.2 mile Darnley Trail that also takes in the nearby Jeskyns and Cobham Wood sites.
Hosting educational programmes throughout the year, Shorne Woods offers lots of opportunities to learn about the nature and wildlife at the park. It is one of the few places in South East England to provide Forest Schools.
With a unique space and meeting room for hire, Shorne Woods Country Park is also an excellent venue for everything from business meetings and workshops, to birthdays and club meetings.
Pay and display:
Monday to Friday: £2 per day
Weekends and bank holidays: £3 per day
The parking height restriction for Shorne Woods Country Park is 2m (6ft 6).
Free parking for season ticket holders.
We have lots of car parking at Shorne Woods. In addition to the disabled spaces, we have 53 spaces in the hard standing car park and a further 206 spaces on loose gravel.
Blue Badge holders may apply for concessionary parking online, or by calling 03000 41 72 72. There are 20 disabled parking spaces.
All users, including Blue Badge holders, must pay and display or have a valid season ticket.
Visitors on motorbikes do not need to pay for parking.
Coach parking
Coach parking is available at the park and must be pre-booked in advance by calling 03000 41 47 47.
It costs £5 per day.
Opens: 9am
Closes: dusk or 8:30pm, whichever is earliest (this is subject to change, please check the times on the board on the day of your visit)
Closed on Christmas Day.
Mesolithic period
Flint tools discovered show the landscape has been used possibly as long as 12,000 years ago.
13th Century
In Randall Woods you'll find four ponds and the foundations of Randall Manor, home of Sir Henry de Cobham and his descendants.
Look out for the banks of Hollow Way, an old road which may pre-date the manor house.
Visit Archaeology in Kent on Facebook to find out more about digs taking place at Randall Manor.
16th Century
Coppicing began in the late 1500s. You can see sawpits in Brewers Wood and old woodland ditches that helped to drain the coppice areas.
World War II
You can still see air raid shelters from an RAF billet camp and a D-Day era army camp.
Archaeology
Follow Archaeology in Kent on Facebook for the latest discoveries at Shorne Woods. Find out more about archaeology activities at Shorne Woods and how you can take part.
Creating the park
Kent County Council bought Shorne Wood in 1982 and opened the site as a country park in 1987.
We bought Randall Woods and Brewers Woods in 2001 and an additional 3 hectares of Brewers Wood in 2013. This then created Shorne Woods.
This park is managed by the Kent County Council Kent Country Parks team.
Read the Kent County Parks strategy 2017 - 2021 (PDF, 1.6 MB) which sets out the aspirations for our Kent Country Parks service over the next 4 years.
We produce a management plan every 5 years to make sure Shorne Woods continues to thrive. The large area of broad leaved forest, rich in flora and fauna, is set in an Area of Outstanding Natural Beauty (AONB) and part of it is a Site of Special Scientific Interest (SSSI). The management plan includes information about sustainable woodland management, heritage and community engagement projects. This plan exists so that you can continue to enjoy this wonderful green space.
For more information on how we sustainably manage the park, read our Shorne Woods Country Park Management Plan (PDF, 3.5 MB)
The café is on the ground floor of the visitor centre.
Café opening hours
1 March to 31 October - Monday to Friday 10am - 5pm and Saturday and Sunday 9am - 5pm (last hot food order at 4pm)
1 November to 28 February - Monday to Friday 10am - 3pm and Saturday and Sunday 9am - 4pm (last hot food order at 3pm)
Closed on Christmas Eve and Christmas Day.
Food
The café sells delicious homemade soups, hot meals, snacks and baguettes. Hot food is served up to an hour before closing times.
Our own blend fresh ground bean coffee is very popular.
The eco-kitchen sells a range of freshly hand made pizzas. The eco-kitchen is open April to September at weekends and during school holidays between 12pm - 4:30pm.
The kiosk has an amazing selection of locally produced ice-cream and is open during weekends and school holidays between April and September (seasonal opening hours may be subject to change).
Picnics
Our official picnic site is situated adjacent to the Sensory Garden, just a short step from the visitor centre. There is also plenty of space to picnic on the grass close to the play areas, a very short stroll from the car park.
Barbecues
Barbecues are unfortunately not permitted at this park.
Shop opening hours
1 March to 31 October - Monday to Friday 10am - 5pm and Saturday and Sunday 9am - 5pm
1 November to 28 February - Monday to Friday 10am - 3pm and Saturday and Sunday 9am - 4pm.
Products
We sell a range of products including:
pocket money toys
seasonal cards
local produce
outdoor play items
gifts.
Kindling and log shop
We sell wood products which are a by-product of the conservation work we do:
| | |
| --- | --- |
| Logs | £7 per bag (available between September and March) |
| Kindling | £5 per bag (available between September and March) |
| Bulk bag of logs | £60 (approximately equivalent to 12-13 standard bags - pre-order only) |
If any products are not in stock, please enquire in the shop. All products are made from timber felled on Kent Country Parks' land, and your purchase directly supports conservation within the parks.
Walks
The park has a number of way marked routes that are different lengths marked on the map of Shorne Woods Country Park (PDF, 1.9 MB).
Follow the 6.2 mile Darnley Trail (PDF, 2.6 MB) (PDF, 2.6 MB) that also takes in the nearby Jeskyns and Cobham Wood sites.
Dog walking
Dogs must be kept on a lead in certain areas of the park and where seasonal cattle are grazing. The areas include:
all the meadows adjacent to the cafe
car park
play areas
picnic area
trim trail
fishing lakes.
Please clear up after your dog and take waste back to the visitor area for disposal. Dog bins are provided on the orange trail and adjacent to the car park.
There is a pond where dog swimming is allowed and it is signposted from the picnic area.
There is a tap for dog drinking water and bowls by the cafe.
Easy access paths
Use the:
orange and orange chequered routes for access to central park areas
purple trail which is unsurfaced but has no steps.
Map of Shorne Woods Country Park (PDF, 1.9 MB)
Mobility scooter hire
We have 3 Tramper mobility scooters available for hire. Our Trampers are rough terrain mobility vehicles that can help you explore more of Shorne Woods Country Park.
To book call us on 03000 41 47 47.
It costs £2 for a 2 hour session.
Before hiring a Tramper for the first time, you will need to complete a 25 minute practical induction session. You can pre-book your training session by calling 03000 41 47 47.
You must be able to get onto and off the Tramper unaided, as our staff are not trained to help with this.
Toddlers and younger children can run wild in the safety of our children's play area. More adventurous children will enjoy clambering and climbing in our second, more challenging play area.
Run
There are Run England 3-2-1 (Run Together) routes throughout the park.
Every Saturday morning, our friendly parkrun takes place. Come along and take part. Find out more at Shorne Woods parkrun.
Trim trail
There is a trim trail with 10 exercise stations.
This is along the orange-arrowed easy access route and is designed to help you keep fit on your walk. These include:
leap frog
step ups
monkey bars
chin ups.
Visitor centre opening times
1 March to 31 October - Monday to Friday 10am - 5pm and Saturday and Sunday 9am - 5pm
1 November to 28 February - Monday to Friday 10am - 3pm and Saturday and Sunday 9am - 4pm.
We are closed on Christmas Day.
Toilets
Toilet facilities are available during park opening hours (even when the visitor centre is closed).
The main toilet facilities include a unisex accessible toilet that includes a baby-changing facility.
The second block is open summer weekends and school holidays. This facility has a unisex accessible toilet and a separate family toilet with baby changing facilities.
Cycling
Cycling is only permitted on the shared multi-user route marked by blue arrows, as shown on the Shorne Woods Country Park map (PDF, 1.9 MB).
Orienteering
A permanent orienteering course is available at the park for everyone to use.
Download an orienteering map from the Dartford Orienteering Klubb website or you can purchase a laminated map from the park shop for £1.
Geocaching
Find out more about geocaching and sign up to create an account and find geocaches at the park.
Teambuilding
Find out more about our team building events.
Accessibility
Read our accessibility information for Shorne Woods (PDF, 24.3 KB).
Flying drones
Flying drones is not permitted at country park sites. This is to keep the public safe (walkers, cyclists, horse riders) and to avoid significant disturbance to wildlife and ground nesting birds.
Please do not fly drones under any circumstance.
Outdoor Learning
At Kent Country Parks we offer outdoor learning for all ages and abilities, whether you are visiting one of our outdoor learning centres, or we are bringing our outdoor learning expertise into your setting or environment.
More information for schools or group settings