History of Lullingstone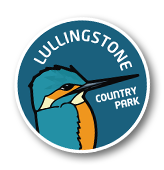 Lullingstone Country Park has a rich and varied history. Settled for over 10,000 years, the park is a fascinating example of how humans interact with the natural space around them.
Stone Age
Communities have settled in the park area from as early as the Stone Age (10,000 years ago).
Iron Age
There is evidence of settlements and records of 2 farmsteads dating back to 20/50AD and 65AD. In fact, Lulling's tun means Lulling's farm.
Look out for the ploughed terraces from this era.
Medieval period
The country park was part of a large medieval estate and a deer park. The deer park was a valuable hunting area, resulting in the landscape of mature trees and open grassland you can still see today.
The oldest tree on the site is around 1,000 years old.
The Hart Dyke family owned the estate and have a history in Lullingstone dating back 600 years.
1900s
The land forming the park was sold off to cover debts of the estate in 1933, with only 200 acres of land retained around Lullingstone Castle, which is still owned by the Hart Dyke today.
World War II
We bought the land in 1938 but it was used by the Ministry of Defence from 1939.
Dummy aircraft were placed in the dry valley behind Lullingstone Park Farm to deflect attention from nearby Biggin Hill. Some were even set alight during air raids to simulate direct hits.
You can still see evidence of bomb craters from heavy bombing in 1944.
Creating the country park
After the war there was great pressure to use the land for food but most of it was eventually returned to us.
We leased the management of the parks to Sevenoaks District Council until 2005, when we took over management once again.