The history of Brockhill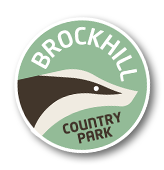 Brockhill Park Estate
Brockhill Country Park sits on the former Brockhill Park Estate, historically linked to Saltwood Castle.
It's likely the old estate was a game estate to the castle during Norman times, supplying meat, fish and timber.
In the late 1400s, the Tournay family took over the estate. The last of their successors, William Tournay, had the biggest impact on the estate and is responsible for a lot of what you see during your visit.
After William's death in 1903 the manor house - Brockhill School's main building - became known to the villagers of Saltwood as the Haunted House.
Creating the park
We bought the estate in 1947 and opened it to the public in 1986.