Brockhill Country Park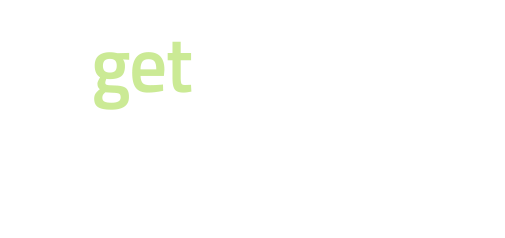 Visit Brockhill Country Park for a great day out and fun with the family.
Park summary

Brockhill's lake, woods, meadows, picnic and play areas – along with the excellent Brockhill Café – make it a great spot for a family day out.
Map of Brockhill Country Park (PDF, 1.4 MB)
Once part of the estate of a Norman manor, Brockhill Park has a central lake, open grassland and meadows, and all the facilities you need for a family day out, including a picnic area, a play area and refreshments at the excellent Brockhill Café.
The park is rich in wildlife, including marbled white butterflies, green woodpeckers and carpets of snowdrops. It is also a local wildlife site and has 3 distinctive areas to explore:
the deer paddock is an attractive grassy area featuring trees such as the walnut and the variegated sycamore
the lake is a shady oasis for wildlife fringed with overhanging trees, where ducks can be found paddling around its edges
the valley is the largest area of the park, with alder trees running along its centre, marking the course of the Brockhill Stream as it wends its way down towards the nearby Royal Military Canal.
Sandling Road
Hythe
Kent
CT21 4HL
Telephone: 03000 42 09 93
Plan your journey using public transport on Traveline
Pay and display:
Monday to Friday: £1.50 per day
Weekends and bank holidays: £2.50 per day
The parking height restriction for Brockhill Country Park is 2.3m.
Free parking for season ticket holders.
There is plenty of parking at Brockhill Country Park with 50 spaces on a hard standing surface.
Blue Badge holders may apply for concessionary parking online, or by calling 03000 41 72 72. There are 2 disabled spaces.
All users, including Blue Badge holders, must pay and display or have a valid season ticket.
Visitors on motorbikes do not need to pay for parking.
Opens: 9am.
Closes: dusk or 9pm (whichever is earlier).
Closed on Christmas day.
Brockhill Park Estate
Brockhill Country Park sits on the former Brockhill Park Estate, historically linked to Saltwood Castle.
It's likely the old estate was a game estate to the castle during Norman times, supplying meat, fish and timber.
In the late 1400s, the Tournay family took over the estate. The last of their successors, William Tournay, had the biggest impact on the estate and is responsible for a lot of what you see during your visit.
After William's death in 1903 the manor house - Brockhill School's main building - became known to the villagers of Saltwood as the Haunted House.
Creating the park
We bought the estate in 1947 and opened it to the public in 1986.
Café opening hours
1 April to 31 October - 10am - 5.30pm
1 November to 31 March - 10am - 4pm
Food
This vegetarian café is very popular and sells a broad range of homemade soups, hot food, paninis, salads and snacks at very reasonable prices alongside fresh ground coffee.
The café is famous for its homemade veggie burgers.
Ice cream is available, including a dairy free range and other gluten free products
There is also a picnic area in the park.
Walks
Follow the routes on the Brockhill Country Park map (PDF, 1.4 MB).
The blue route walk covers 0.8 miles around the Victorian lake, once the centrepiece of the Brockhill Estate.
The red route walk takes you through the valley to great views of the English Channel.
Find local walks on the Explore Kent website
Dog walking
Dogs are welcome at the park but should be kept on leads close to the car park and café areas.
Dogs must also be kept on leads at all times in the Valley, where sheep graze.
They are not permitted in the play area.
Please clear up after your dog and put waste in the bins provided.
Easy access paths
The main path from the café to the play area has recently been resurfaced and flat as far as the play area. After this it slopes quite steeply to the lake path.
Follow the blue route on the Brockhill Country Park map (PDF, 1.4 MB).
There is a lovely play area suitable to cover age ranges 3-11.
5 brass rubbings are also dotted around the site displaying some of the creatures native to the park.
Toilets are located at the entrance to the park near the cafe.
There is one unisex accessible toilet which is available during park opening times. It does not require a Radar key.
Geocaching
Find out more about geocaching, sign up to create an account and find geocaches at the park.
Accessibility
Read our accessibility information for Brockhill Country Park (PDF, 21.7 KB).
Cycling
Cycling is not permitted at Brockhill Country Park, all routes are footpaths only.
Flying drones
Flying drones is not permitted at country park sites. This is to keep the public safe (walkers, cyclists, horse riders) and to avoid significant disturbance to wildlife and ground nesting birds.
Please do not fly drones under any circumstance.
Seasoned logs and kindling
You can purchase seasoned logs and kindling from the park on Saturday mornings.
Outdoor Learning
At Kent Country Parks we offer outdoor learning for all ages and abilities, whether you are visiting one of our outdoor learning centres, or we are bringing our outdoor learning expertise into your setting or environment.
More information for schools or group settings