Apply for a KCC Travel Saver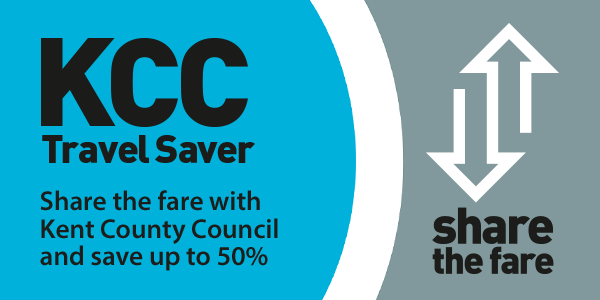 This year we have a new and improved online application system, so everyone will need to submit a new application.
If you applied by 13 August, your pass should be ready to collect on the first day of term.
Cost
The cost of your KCC Travel Saver depends on your circumstances. Check how much your KCC Travel Saver will cost.
Apply
To apply online you will need:
a passport style photo (saved as a JPEG, BMP or PNG and no larger than 10MB)
a credit or debit card or your bank details to set up a Direct Debit.
Apply for your KCC Travel Saver
Late applications
If you apply after 13 August you may need to wait up to 4 weeks for us to send the pass to your child's school, and it may not be ready to collect at the start of term.
We don't refund fares your child pays whilst waiting for their pass to arrive or provide letters or emails that they can show the driver.
Funded by UK government
The price of the KCC Travel Saver has been frozen at last year's price thanks to funding from UK Government.