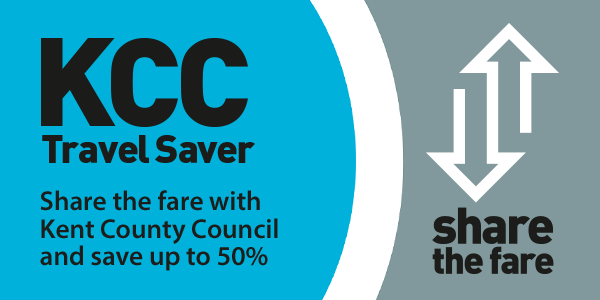 The KCC Travel Saver is a bus pass that can save parents and pupils up to 50% on the cost of travel to and from school. To apply you must be:
a resident of Kent (whose household pays Council Tax to a Kent district or borough council for Kent County Council services)
at school in years 7 to 11, whether they go to school in or outside of Kent.
For most children's journeys this pass will save you around 50% of what you might pay for an annual season ticket from a bus operator.
Collecting your KCC Travel Saver
Your KCC Travel Saver should be ready to collect from school on the first day of term if you applied by 13 August.
Find out what to do if your pass is not at school and what will happen on the first few days of term.
Funded by UK government
The price of the KCC Travel Saver has been frozen at last year's price thanks to funding from UK Government.