Minibus driver training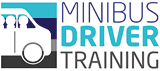 We offer one day training courses in Ashford for anyone who wants to drive a minibus (a vehicle containing 9-16 passenger seats).
Alternatively, if an organisation wants 8 or more drivers to have the training, we can provide a course at a specific location.
The courses we offer are for:
drivers who passed their car test before 1 January 1997, with a category D1 on their licence
drivers who passed their car test after 1 January 1997, with a category B on their licence who comply with the necessary exceptions as outlined by the DVLA.
You must be 21-70 years of age. If you are over 70, you can still drive a minibus, but only with a successful doctor's report.
Drivers passing their test after this date must now complete a full Passenger Carrying Vehicle (PCV) category test, through the Driving Standards Agency (DSA).
During the course you learn:
the difference between driving a minibus and driving a car
the rules and regulations of minibus driving
practical minibus driving skills.
Sign in if you already have a minibus driver training account.
Once you have passed, the card is valid for 3 years. If this expires, you will need to have a re-assessment. This is an hour in a minibus where the driver needs to:
successfully answer minibus-related questions
demonstrate that their driving has remained safe in the 3 years since their last minibus assessment.
Successful candidates are then issued with a new card for a further 3 years and can be booked online to renew after this time.
On the day:
drivers have their eyesight and licences checked to ensure they are able to drive a minibus
the morning is spent in the classroom understanding the legal and practical requirements of driving a minibus, and what is expected of a driver
trained assessors take groups of no more than 4 drivers out to the minibuses. Checks are carried out before the drivers take turns to drive the vehicles
drivers get help and encouragement to reach a safe standard of driving, and are assessed at the same time. Any driver who has difficulty reaching this standard is offered extra training at a later date
drivers who successfully complete the course receive an Approved Minibus Driver's card and a written assessment of their drive.
Lunch is not provided.