Teston Bridge Country Park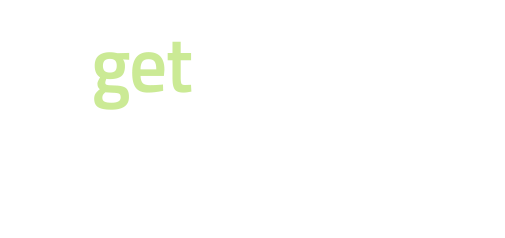 One of the best places in Kent to enjoy rural riverside walks, Teston Bridge is an idyllic location to enjoy a picnic and time with the family.
Park summary

Combining 32 acres of grazed meadow, river walks, a children's play area and of course the picturesque 14th century Teston Bridge, this country park makes the most of its beautiful natural setting on the banks of the Medway.
Bridge Meadow, the large grass area adjacent to the car park and playground, is perfect for picnics and ball games. Several events take place here throughout the year, including the famous Kite Festival.
Tutsham Meadow and Coombe Hill are used to graze cattle, and because of this are awash with the colours of native wildflowers in summer. The areas closest to the river tend to flood in winter, creating a natural wetland habitat.
A variety of bird and mammal life can be spotted here too – keep an eye out for the otters which can occasionally be seen hunting along the river
No matter what your ability this is an ideal place to enjoy a walk. Take a short stroll around the easy access trail in the park, or if you are more adventurous carry on along the Medway Valley Walk. With a children's play area it makes for an ideal day out.
Pay and display:
Monday to Friday: £1.30 per day
Weekends and bank holidays: £2 per day
The parking height restriction for Teston Bridge Country Park is 2.3m (7ft 6). If you are planning a trip with a high sided vehicle and require access for the day please contact 03000 42 09 92 to book your visit.
Free parking for season ticket holders.
There are 23 spaces on a hard standing surface and 25 additional spaces in the grassy overflow car park.
There is a height restriction barrier at the entrance to the car park which is set at 7 feet/2.1 metres. If you are planning a trip with a high sided vehicle and require access for the day please contact 03000 42 09 92 to book your visit.
Please note the car park is not suitable for buses and coaches.
Blue Badge holders may apply for concessionary parking online, or by calling 03000 41 72 72. There are 2 allocated disabled parking spaces.
All users, including Blue Badge holders, must pay & display or have a valid season ticket.
Visitors on motorbikes do not need to pay for parking.
Opens: 9am
Closes: dusk or 8:30pm (whichever is earlier)
Closed on Christmas Day.
Teston Bridge Country Park opened to the public in autumn 1978, before which it was used for grazing livestock. Two of the meadows are still grazed as part of the site management.
Teston Bridge
Dating back to the 13th Century and made with Kentish ragstone, the bridge is a well-known feature in the area. The central arch was rebuilt at the end of the 18th Century to improve navigation on the river. Three other arches were rebuilt in 1830, and the whole bridge was restored in 1978.
Teston Lock
There has been a lock at Teston since the 1740s. Look out for the ruins of the lindseed oil and cattle cake mill which burnt down in 1885. The current lock dates from 1911.
This park is managed by the Kent County Council Kent Country Parks team.
We produce a management plan every 5 years to make sure Teston Bridge Country Park continues to thrive. The park was classified as a Local Wildlife Site in 2009 due to the site supporting a wide range of plant and wildlife species. The management plan includes information about conservation, heritage management and community engagement and exists so you can continue to enjoy this green space.
Read the Kent County Parks strategy 2017 - 2021 (PDF, 1.6 MB) which sets out the aspirations for our Kent Country Parks service over the next 4 years.
For more information on how we sustainably manage the park, read our Teston Bridge Country Park Management Plan (PDF, 3.9 MB).
As of 23 August 2018, BBQs are not permitted within this country park. This is due to recent littering, anti-social behaviour complaints and damage to facilities. For any questions regarding Teston Bridge contact 03000 411811.
There is a picnic area at the park.
Lodge Café provide refreshments from a mobile van on site.
Walks
No matter what your ability, this is an ideal place to enjoy walks in the countryside. Take a short stroll around the easy access trail in the park, or strike out along the Medway Valley Walk which leads all the way to Rochester in the East (16 miles), or Tonbridge in the West (12 miles). Ordnance Survey Explorer Maps 147 and 148 will come in handy for the most intrepid adventurers!
Map of Teston Bridge Country Park (PDF, 755.8 KB)
Dog walking
Dogs are very welcome at Teston Bridge Country Park but must be under close control at all times.
We ask that owners keep dogs on leads around the car park and play area, but they can be let off the lead in other parts of the park. Please note that dogs are not allowed inside the play area.
At certain times of the year, Tutsham Meadow and Coombe Hill are grazed by cattle and ponies. Signs will be put on gates to tell customers to put dogs on leads at these times.
Bins for dog waste can be found close to the car park, the lock and on the riverside path.
Easy access paths
There is an easy access path from the car park to the lock area, returning on the same path. The route is surfaced and flat.
There is a play area at the far end of the car park. This area is on level ground, with a wood chip surface and surrounded by a fence but can be accessed through a gateway.
Fishing
The stretch of the river below the lock boasts one of the highest levels of fish stocks along the entire River Medway.
Types of fish include:
Pike
Chubb
Barbel
Roach
Perch
Bream.
You must have a rod license from the Environment Agency in order to fish at Teston Bridge Country Park and bank bailiffs regularly patrol to sell day tickets. For more information, visit the Maidstone Victory Angling Society website.
There is a unisex accessible toilet which is open at all times.
Toilet facilities are available at all times when the park main gates are open.
Geocaching
Find out more about geocaching, sign up to create an account and find geocaches at the park.
Accessibility
Read our accessibility information for Teston Bridge Country Park (PDF, 38.4 KB).
Cycling
Cycling is not permitted at Teston, all routes are footpath only.
Flying drones
Flying drones is not permitted at country park sites. This is to keep the public safe (walkers, cyclists, horse riders) and to avoid significant disturbance to wildlife and ground nesting birds.
Please do not fly drones under any circumstance.