The windmill will be closed to the public until further notice following the coronavirus outbreak.
About the windmill
West Kingsdown Mill is a Grade II listed black smock mill. It carried patent and common sweeps and an unusual seven-bladed fantail. Built at Farningham in about 1800, the mill was dismantled and moved to this site in 1880. It joined an existing post mill which was later burnt down.
Although it is not in working order, the mill retains its principal machinery and three pairs of millstones.
We have owned and maintained the windmill since 1958.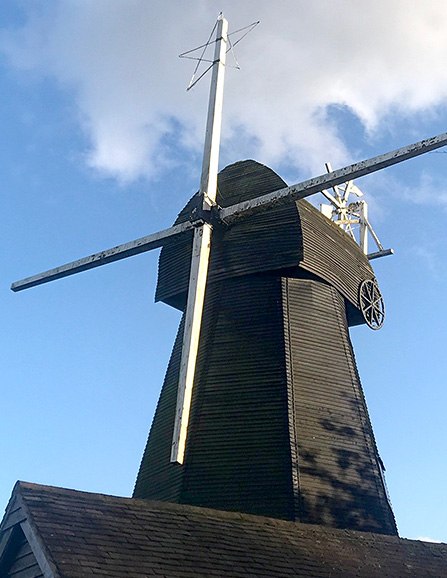 Visit the mill
The mill will be closed in 2020 while repairs are carried out. The mill stands on private land but can be viewed externally with the permission of the landowner.
Contact
For more information about the mill you can:
Call us: 01474 852357.