Where our waste and recycling goes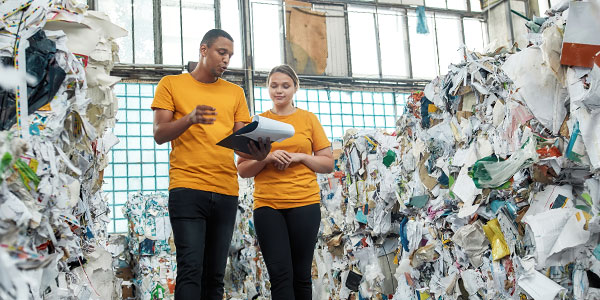 It is important you know where your rubbish and recycling ends up, we publish our data and report so you can see how we work.
Currently less than 0.25% of waste is going to landfill and we are working hard to keep it that way.
What happened in 2019 to 2020
74% of all waste and recycling collected stayed in Kent for processing. This is great news as it also reduces carbon emissions on transport.
Landfill avoidance is our top priority and only used as a last resort. Just 1.5% went to landfill. The average landfill rate in England was 8.5%, so we are ahead of most other counties.
In Kent we recycled or composted 46.7% of our waste, this is higher than the average of 43.8% for the country.
To get the details of this data use our interactive end destinations report on Microsoft Power BI.
Our ambition
We and the 12 district councils are voluntary members of the Kent Resource Partnership.
We aim to dispose of Kent's waste entirely in Kent if possible.
We are always researching new ways to improve the way we dispose of waste and are mindful of the environmental impact of the decisions we make.
Contracts are reviewed regularly so they provide optimum performance.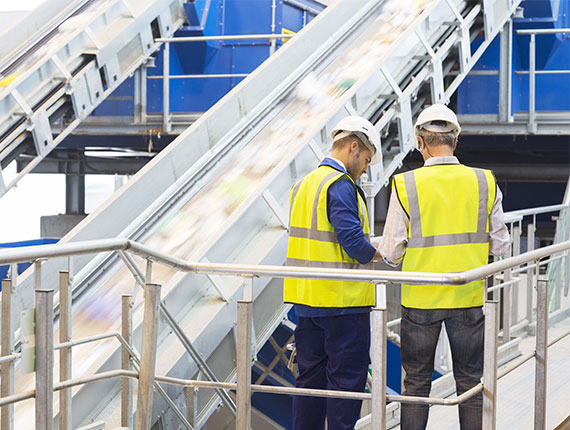 What happens to Kent's waste
Using our interactive end destinations report on Microsoft Power BI, you can move through the slides to look at the following data:
Slide 1: Where Does Your Waste Go? A map showing where waste is sent from the household waste recycling centres and transfer stations.
Slide 2: How and Where is the Waste from Your Area Treated? Showing how much is kept within Kent, within the UK (but not in Kent) and abroad. The second visual shows the types of waste that are collected.
Slide 3: What is the total tonnage breakdown for Kent? Shows all the waste in Kent, by district and where it has been sent.
Slide 4: Where does Kent's waste go? A comparison between 2017 to 18, 2018 to 19 and 2019 to 20.
You can get more details of how we process:
How you can help
We all have a part to play in reducing the waste we generate at home and when we're out. Learn about how you can reduce waste and recycle more.
It is also very important you dispose of waste correctly: