Our work to establish more trees in Kent
The UK has a target to deliver 19% national woodland cover as a key part of the country's response to the climate and ecological emergency, and target of Net Zero carbon emissions by 2050.
We're working with many partners to contribute to this national ambition and realise the benefits of extended canopy cover within Kent.
The Trees Outside Woodlands project
From 2021 to 2023 we're working with our partners and other local authorities to support projects that plant trees in our cities, towns and countryside.
We've been awarded £500,000 of funding from the government to run pilot schemes which aim to:
create new wildlife habitats
help tackle climate change
find cost-effective and innovative ways to increase tree coverage
increase the volume of locally produced, bio-secure tree stock in Kent.
Learn more about the Trees Outside Woodlands project by visiting the Tree Council website.
Local Authority Treescape Fund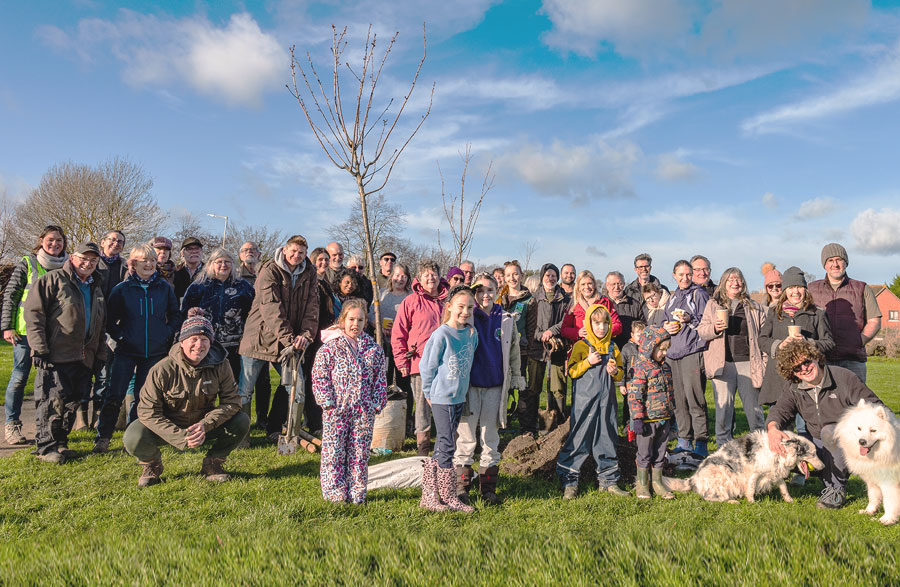 We have successfully applied to both rounds of the Local Authority Treescape Fund (LATF). The LATF is the key government offer for local authorities (LAs) to restore tree cover in non-woodland areas which may have been impacted by issues such as disease, habitat degradation or ageing tree stock. The fund is focused on planting and natural colonisation of trees in areas outside of woodlands.
Our 2022 award focuses on restocking trees upon man-made habitats, primarily school playing fields, but also parks, farms, and around NHS hospital car parks within urban and peri-urban areas.
In terms of education and wellbeing, the loss of tree stock can limit exposure to wildlife experiences in urban areas. The schools that were selected wanted to play their part in managing the climate crisis, by encouraging children to be part of the development and care of our outdoor spaces.
There were ideas for a whole host of projects including wildwoods, tiny forests, memorial gardens, orchards, forest schools, screening, and shade over picnic tables. Many of the schools wanted to diversity the learning environment or were preparing for the new GCSE in natural history in 2025.
The 2022-23 LATF project saw planting at 17 schools across Kent. These schools include: Laleham Gap School, St John's Church of England Primary School, Bower Grove School, Five Acre Wood School, Spires Academy, St. Anselm's Catholic School, The Abbey School, West Minster Primary School, West Malling CE Primary School, Tenterden Primary Federation, Oasis Academy, and Greenfields Community Primary School.
Over 8000 trees were planted, none of which would have been possible without the help of Kent's Countryside Management Partnerships, the volunteer tree wardens, and a seemingly endless supply of local community volunteers. Thank you.
For more information about the project or to enquire about tree planting opportunities, email lyndsay.wayman-rook@kent.gov.uk
Kent and Medway Plan Tree Partnership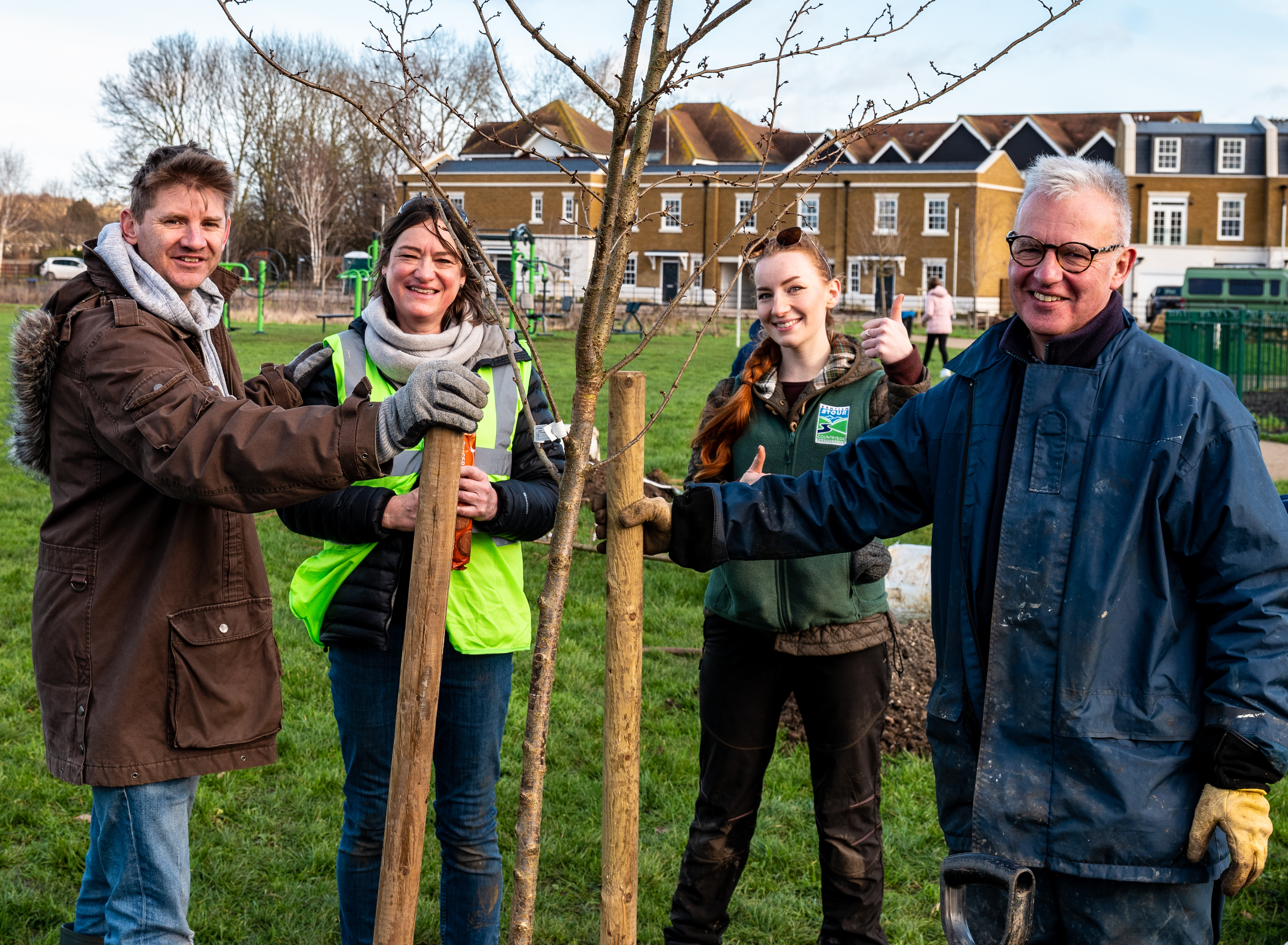 The Plan Tree team have partnered with Medway Council and were successful with their application to the Woodland Creation Accelerator Fund (WCAF). They were awarded close to £300,000 to create green jobs, boost access to nature, and increase tree cover across Kent.
The newly formed Kent and Medway Plan Tree Partnership (KMPTP) is facilitating the strategic coordination and collaboration required to deliver Kent and Medway's ambitious tree establishment targets and contribute to the government's national aspirations.
The KMPTP includes local government authorities, government agencies, non-departmental public bodies, wildlife and woodland charities, AONBs, landowner and farming associations, and community and volunteer groups.
They will start by reviewing the supply chain production capacity (tree nurseries and seed providers) and the provision of aftercare (watering and weeding) for the newly planted trees. There will also be investment in mapping to ensure the right tree in the right place and maximise value for money by utilising natural regeneration techniques wherever appropriate.
The WCAF has been promoted by the Association of Directors of Environment, Economy, Planning and Transport (ADEPT), on behalf of Defra and the Forestry Commission. More than 100 new green jobs will be created across the country, with an emphasis on upskilling professionals from outside the forestry sector. This will help to expand the industry's workforce, address skills shortages, and help to grow the economy.