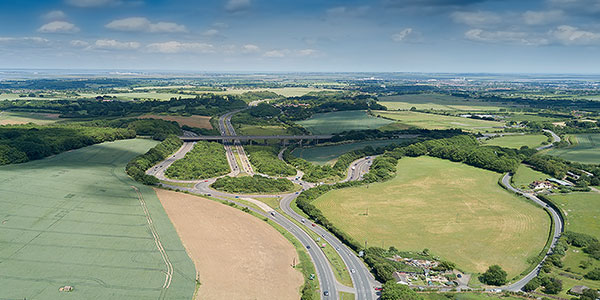 Together with Medway Council, and Kent's 12 district and borough councils, we are part of the Kent and Medway Air Quality Partnership. We support the other local authorities in this partnership to meet their legal duties to monitor and take action to address areas of poor air quality.
The Kent and Medway Energy and Low Emissions Strategy recognises air pollution as a priority for action. We are the lead authority for the strategy and we work with the Air Quality Partnership to take co-ordinated action.
Legal requirements
The laws that address air pollution are:
These laws require local authorities to review and assess air quality in their area. If any standards are being exceeded or are unlikely to be met by the required date, then that area should be designated an Air Quality Management Area (AQMA) and the local authority must draw up and implement an action plan aimed at reducing levels of the pollutant.
Air quality data
Local authorities are required to make air quality information available to the public. This is on the KentAir website for most areas in Kent, with Dartford and Sevenoaks providing their information on the LondonAir website.
Pollution and public health
In many areas, traffic and congestion are likely to be the main contributor to excessive levels of pollution. Our highways and transportation team take action to reduce congestion and improve journey times and support other Kent council's to deliver their air quality action plans.
Our public health team are concerned about the effects of poor air quality on the health of Kent's residents and work with the Air Quality Partnership to identify how best to raise awareness and educate everyone to take personal actions to reduce air pollution. For example, switching off your engine when your vehicle is stationary. We also look for ways to limit the effects of poor air quality, especially for those with existing health conditions.
We support Clean Air Day, the national campaign which encourages everyone to take action for cleaner air where they live.
Smoke control areas
Burning fuels and other materials can cause smoke which creates air pollution, your local council may have declared a smoke control area to minimise this pollution.
This means you may only use an approved or exempted appliance, and an authorised smokeless fuel. There are also rules on outdoor bonfires.
GOV.UK publish smoke control area rules, and further information can be found on your local council website.
If you live in a smoke control area and you use a prohibited appliance or unauthorised fuel you could be fined up to £1000.