Information, Advice and Support Kent (IASK)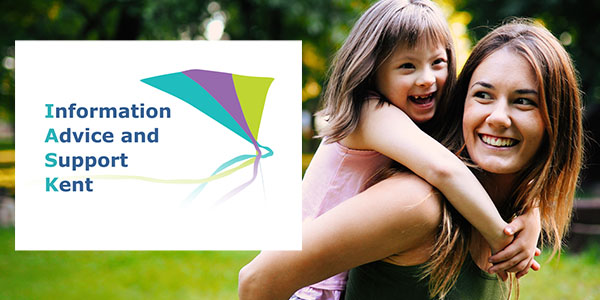 IASK support families of children and young people (0 to 25 years) with special educational needs or disabilities. They hope to empower children, young people and their parents to make informed choices about their education, outcomes and help to communicate views and opinions confidently.
They are a free, confidential and impartial service based in Kent. Staff and volunteers are independently trained in SEND. Their advice and support is confidential and impartial. They are not on anybody's side.
IASK is overseen by a steering group, which includes parents, young people, representatives from local voluntary groups, children's services, parent/carer forum, education and social care.
They also support schools in working with parents.
Support for parents, carers and young people
Their experienced team will listen and discuss any issues around your child's education and development in complete confidence.
They can:
help you make informed decisions
help you plan how to communicate your views or concerns in meetings or on paper
provide face to face support either online or in person
provide information about other agencies and processes
help you prepare paperwork
provide independent support for the statutory assessment process and at annual reviews
offer you training and workshops.
They cannot:
support you with issues that aren't directly related to special educational needs and disabilities
make decisions for you
speak on your behalf.
For more information or to get support:
Read IASK's annual report to find out their objectives, goals and mission statement.
Volunteer for IASK
Applications are welcome from parents and anyone who has knowledge, experience and understanding of special educational needs and disabilities. If you have the skills and dedication to work with parents, children and young people to help them express their views, please apply below.
How to apply