Changes to the school transport service for children and young people with SEND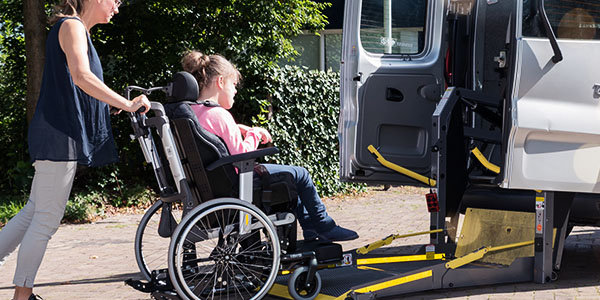 Last updated: 8 June 2022
Review into the changes to SEND transport
At a number of recent council meetings, through our Chief Legal Officer, the council has made a public commitment to independently review the changes to special educational needs and disabilities (SEND) transport that took place in February 2022.
Find out more about the review into the changes to SEND transport.
About the changes taking place
The changes will be in place when your child returns to school after the February half-term – from 21 February 2022. There may be further changes during the rest of the 2021/2022 school year, but we will do our best to keep these to a minimum.
The changes to your child's transport could mean that they:
have a different driver
take a new route to and from school
begin travelling with other pupils if they have not previously been assessed as needing to travel alone.
Unfortunately, we cannot guarantee that your child will have the same driver or passenger assistant for the rest of the school year. We know that changes to school transport can be unsettling for families so we will give you as much notice as possible of any future changes.
Why we're making changes
There are 2 reasons behind our need to make these changes.
We have more eligible students than ever before needing transport, with an increase of almost 20% on previous years.
The national shortage of drivers because of the pandemic and other factors has led to shortages of bus and taxi drivers in Kent too.
We have a statutory duty to provide transport for every eligible student. But this significant increase in demand for transport and the shortage of drivers in Kent, has meant that we've had to make changes so that we can meet our statutory duty and continue to allow eligible pupils to receive assistance to and from school or college.
We are planning these transport changes around children's needs as thoughtfully as possible, while making sure there is enough capacity in the transport network to accommodate rising numbers of eligible pupils.
How we plan transport
We use the information we have about your child's home and school addresses, and their needs for the purposes of getting to and from school or college safely. For example your child might need additional support while travelling, have a specific medical requirement or have been assessed as needing to travel alone. These needs will have been determined by a previous transport eligibility assessment for your child.
This information comes from:
your child's education health and care (EHC) plan
additional transport related information provided by your child's SEN caseworkers
any other information you provided with your application, which is then assessed for eligibility by the Transport Eligibility Team.
If the assessment identified that your child has behavioural or complex needs which mean that they are unable to share, then they will not share with others.
Once the assessment has taken place, transport-related information is shared with colleagues responsible for implementing transport. They will not, however, have direct access to your child's EHC plan or other evidence in your application.
We also work closely with schools as their in-depth knowledge of students' needs also informs transport plans.
All eligible pupils will already have been assessed to determine if they are able to share with others.
We buy transport services from many different transport providers across Kent.
We have a legal requirement to follow a tendering process, which all councils must follow to buy services.
This is how it works.
We release details of routes with students assigned to them (which we refer to as 'opportunities').
Potential transport providers who are on a list of approved suppliers will then bid on these 'opportunities'. We have to allow them between 7 to 10 days to do this.
We assess these bids against a set of criteria and then award contracts to the winning bids. This means that the successful transport provider will be the first to know the students they will be transporting to and from school.
We then let parents know who their transport provider is and how to contact them so that they can discuss their child's travel details.
We then inform schools.
Sometimes we don't get any responses to a particular route or 'opportunity', and so we must repeat the tendering process until we have a transport provider. Situations like this unfortunately cause unavoidable delays in arranging transport.
The contracts we have with new transport providers will last for 3 years, which we hope will give you and your children a consistent and stable service. The contracts will also give transport providers greater stability which in turn should help them attract and retain drivers.
The Department for Education (DfE) provides councils with statutory guidelines about journey times for primary and secondary school students. They acknowledge journey times may be longer for SEN students because of the greater distances they may need to travel.
For primary school students, the guidelines recommend journey times are no more than 45 minutes.
For secondary school students it is 1 hour and 15 minutes.
While we try to meet these guidelines, some journeys may be a bit longer where more students are collected on particular routes to and from school.
Passenger assistants are provided when it has been demonstrated that a child cannot travel safely to and from school or college without one.
It is their role to keep students safe, such as making sure they wear seatbelts or attend to concerns. If there is any immediate concern, passenger assistants will attend to these right away. If they require the assistance of the driver to resolve an issue, the driver will help once they have found a safe place to stop.
In some cases, there may be 2 passenger assistants on board a vehicle if one of the passengers has significant needs that mean they need their own passenger assistant.
We use information provided in the education, health and care plan to decide this, and supporting evidence from medical professionals, consultants and schools where appropriate.
If there isn't enough evidence to decide if a child is eligible for a passenger assistant, we may suggest they travel for a trial period without one and we'll monitor the situation with schools and parents. We'll arrange for a passenger assistant after this time if it is obvious that one is needed.
Parents can make an appeal if they continue to feel unhappy about their child's transport arrangements.
Further changes in 2022
We expect demand for school transport to continue to grow during the next year, resulting in more eligible pupils needing school transport places. This means we may need to make further changes from the start of the new school year in September 2022 to provide school transport for pupils.
If we need to make changes to your child's transport, we will give you as much notice as possible to give you enough time to prepare.
We will also be working with you, schools, and Kent PACT to continue to build a comprehensive picture of your child's needs which we will use to shape the service we provide.
In addition to this and having the new contracts in place, we are working behind the scenes to make sure there is enough capacity within the service to manage the increasing demand and improve communication with you to make sure you have the information you need, at the right time.
If you have any further questions about the changes email clienttransport@kent.gov.uk.